All articles by
Sarah Hope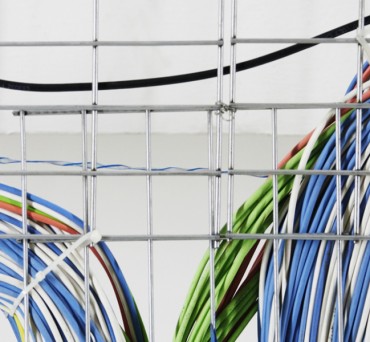 We are fast approaching the day when fully severing the cord may be the best move
If you're not tuned in to the world of TV technology news, you might have missed the barrage of new toys and challenges to the traditional cable subscription model popping up in recent months. With new web-based on-demand services, new set top boxes and the buy-in of more and more network players, we are fast approaching the day when fully severing the cord may be the best move for most of us.
Unbreakable Kimmy Schmidt is a refreshing burst of energy and positivity
Kimmy Schmidt is optimistic. Despite having been kept in an underground bunker in Indiana for fifteen years by an abusive cult leader, Kimmy approaches life with nothing but positivity. While all the best shows on TV right now are all about corrupt politicians, corrupt lawyers and racism in the justice system, and when the early spring in Syracuse still looks a lot like winter, Unbreakable Kimmy Schmidt is a refreshing burst of energy and positivity.
A show about the people who suffer when crimes are committed
The new anthology drama American Crime, from John Ridley (12 Years A Slave), debuted Thursday on ABC with the lofty intent to fictionalize — and perhaps humanize — the news. It plunges us into the lives of people whose still, drawn faces dominate our TV screens in times of personal tragedy, but whose daily lives we never see, and whose perspective we rarely share.
'Monica' is a comedic, compassionate web series
Monica Lewinsky is back! Again! A new web series—dubbed, simply, Monica by independent filmmaker Doran Max Hagay brings to life a 2001 New York magazine profile of Lewinsky's life in Manhattan. Think of it as a reimagining of this put-upon paramour for the digital age.
What are this year's Oscar winners doing on TV?
The Academy Awards are over for another year. In a few weeks, when we've seen (or reseen) all of the winners, and can't get the infinitely talented people who won (or didn't win) out of our minds, it will be time to visit their other work. Many of this year's Oscar winners and nominees, both in front of and behind the camera, have done (or will soon be doing) great work on TV, too.
The original Odd Couple sitcom debuted on ABC in 1970.
If all goes well, Matthew Perry might finally make his triumphant return to TV comedy this week. With a team of veteran and new comic stars in front of and behind the camera, The Odd Couple, which premieres Thursday on CBS, could be the start of a great reboot we didn't even know we wanted. But without the kind of great comedy writing that marked the original, the stitching between the series' excellent parts could completely fall apart.
AMC's prequel tells the origin story of lawyer Saul Goodman from Breaking Bad
Black and white. A woman pours a dark grain onto a white surface, and rolls the whole thing up. She cuts the roll into discs, and arranges them in a pan. She bakes the cinnamon buns and slathers them with icing.
The trailer for the 2012 documentary film Miss Representation opens with a quote from author and activist Alice Walker:
Independent Lens: "Stories are Powerful"
Most of us turn to TV for great stories that entertain and allow us to leave our own lives behind for a spell. But TV, with its focus on visual (sometimes visceral) storytelling, can also serve as an important source of education. It allows us to see how people in communities outside of our own live—be they gay communities, communities of color, rich communities or poor communities. This week, a new documentary series from PBS's Independent Lens brings us into the horrifying worlds of sex trafficking, poverty and abuse—worlds that exist not only in faraway lands, but right here in our backyard.
Sarah Hope outlines Amazon Studios' fourth season of original pilot shows.
In light of Amazon Studios' first Golden Globe win for Transparent, and the announcement that Woody Allen will direct a new half-hour comedy next year (his first foray into TV), there is considerable buzz around their fourth pilot season, which boasts seven new comedies, dramas and docu-series, and six new shows for kids.