All articles by
Renee K. Gadoua
New book by Syracusan focuses on migration from Central America
A Long Journey Michelle Frankfurter has spent much of her life advocating for Central Americans and recording their lives on film. Reporter Renée K. Gadoua spoke with her recently as attention sharpened on immigration issues sharpened and Frankfurter's new book, Destino, neared publication
New book by Syracusan focuses on migration from Central America
A Long Journey Michelle Frankfurter has spent much of her life advocating for Central Americans and recording their lives on film. Reporter Renée K. Gadoua spoke with her recently as attention sharpened on immigration issues sharpened and Frankfurter's new book, Destino, neared publication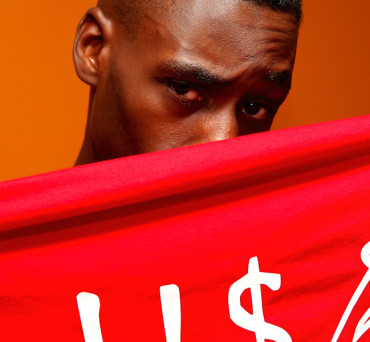 He is the creative director and designer.
Shai (pronounced "shy") Maeweather runs WI$E Clothing, a custom clothing line he describes as urban street wear. Maeweather, 20, is a 2013 graduate of Cicero-North Syracuse High School, where he participated in the BOCES program. He is the creative director and designer. His girlfriend of two years, Sara Nestor, helps with the business by modeling the clothing, designing products and marketing. The couple lives in Liverpool.
Host of The Capitol Pressroom
Susan Arbetter has been the host of The Capitol Pressroom since 2009. The daily hour-long radio program is usually broadcast from Albany; occasionally it's done at WCNY studios in Syracuse. The show streams live from 11 a.m. to noon daily at this LINK. It's also broadcast on 8 p.m. on WRVO-FM in the Syracuse area.
How 13 abused horses were saved and restored to health
When Marion Secor learned that a herd of abandoned and maltreated horses needed a place to recuperate, she didn't hesitate. Yes, of course, she told CNY SPCA officials, bring them to Skanda. The Cazenovia horse farm's mantra is "for the love of the horse," and this mission offered a chance for the new business to put its slogan into action.
It has really kept me going, going to baseball games.
Marty Nave, 61, has lived on Syracuse's North Side for most of his life. He is the 3rd Ward chair of the Syracuse Democratic Party, a longtime Neighborhood Watch leader and works at Rite Aid in the Nottingham Plaza. He attended his first Syracuse Chiefs game when he was 10, and has been a loyal fan ever since.
"different cultures, different countries, different circumstances"
Loveland's dislike of Dolphy Day meets his love of Twitter
Le Moyne College's first Dolphy Day took place in 1971, though its origins are subject to debate.
(Face Time) Kellie Gingold, the 2014 Syracuse Woman of the Year.
The Syracuse Commission for Women has named Kellie Gingold 2014 Syracuse Woman of the Year. Gingold was selected for her volunteer work on fundraisers including the Breakfast at Tiffany's Fashion Show, benefiting Hope for Heather; Race for the Cure; Manlius Pebble Hill After Prom Party: Pimped, benefiting the American Heart Association; and Ronald McDonald House Charity Fashion Show.
County defends health department reorganization.
A woman with years of experience as a social worker in Syracuse tells a story of a mother sleeping with her newborn baby in bed between her and the baby's dad. The baby suffocated because of the heat of the parents' bodies and the heat of the room.