All articles by
Matt Michael
The Orange showed signs of promise in a loss to LSU
In sports, not all wins and losses are created equal. In other words, there can be "bad" wins and "good" losses.Remember the Syracuse University football team's 27-26 win over Villanova in the 2014 season opener at the Carrier Dome? Sure, that was an exciting game, but the Orange needed two overtimes, a trick play in the second overtime, and a botched 25-yard field goal attempt by the Wildcats with 12 seconds left in regulation to defeat a supposedly inferior FCS (Football Championship Subdivision) team.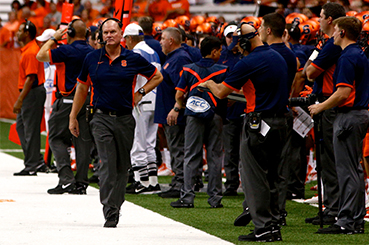 Thus far, Syracuse Orange quarterback Eric Dungey has looked impressive under center
Syracuse University football coach Scott Shafer says he looks for three things in his quarterback.
Syracuse University's football team faces adversity once again after losing senior quarterback Terrel Hunt
Syracuse University announced that senior quarterback Terrel Hunt, who suffered a right Achilles tendon injury about seven minutes into SU's season-opening win against Rhode Island on Sept. 4, would undergo surgery and miss the rest of the 2015 season.
The Syracuse Orange have a long road ahead to be considered one of college football's elite programs
The swinging village really comes to life at the Baseball Hall of Fame
"Cooperstown is the greatest place on Earth." – Hall of Fame pitcher Bob Feller
The Syracuse Chiefs will play their home opener on Thursday, April 16
Central New Yorkers can't say this loud enough: Winter is finally over! Now it's time to play ball!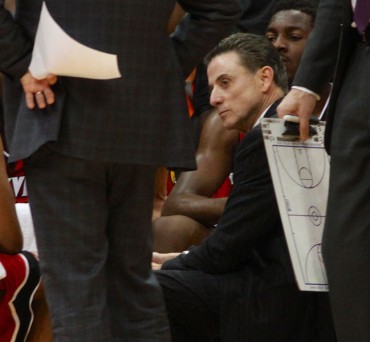 The Sweet 16 and Elite 8 will be played at the Carrier Dome
We all know by now that the Syracuse University men's basketball team didn't go to this year's NCAA Tournament. But the tournament is coming to us this weekend.
Sports writer Matt Michael on the SU men's basketball's checkered season, which prematurely ended
For the first time since 1993, the Syracuse University men's basketball team will not participate in a national postseason tournament (either the NCAA or NIT). And for the first time since 1979 — the year before SU joined the Big East Conference — the Orange will not play in a conference tournament.
S.U. men's basketball team wasn't going to make the NCAA Tournament anyway
Let's face it: There was a good chance this year's Syracuse University men's basketball team wasn't going to make the NCAA Tournament anyway.
A sign that more people will come out to NBT Bank Stadium in 2015?
It was only fitting that the Syracuse Chiefs had legendary pitcher Tommy John as the special guest at their annual Hot Stove Baseball Dinner, because the Chiefs, like John's left arm, have come back from the dead.