All articles by
Maria Welych
Bad publicity for the Xbox wasn't played up by the media.
Last Friday (Nov. 22), the console wars began in earnest as Microsoft's Xbox One made its debut and, the company announced, sold 1 million units in less than 24 hours. So far, it sounds like the PlayStation 4's launch a week earlier.
Some people say that the tech gadget as a Christmas present is dead, thanks to the many functions that smartphones provide. But I say that's not true. I have plenty of tech devices on my list for Santa. So here, just in time for Black Friday and Cyber Monday, are my picks for top tech gifts to give this holiday season.
The problem might be even worse than initially thought.
Sony's PlayStation 4 is off to a great start, with the company reporting that it sold 1 million units in the first 24 hours. But the launch has been marred by what's being called the blue light of death.
News of Black Friday deals are already starting to leak out.
The console wars will kick off Friday, Nov. 15, with the release of Sony's PlayStation 4, a full week before Microsoft's Xbox One on Nov. 22, and bean counters will be watching closely.
Symphoria, Syracuse's local orchestra, played music from video games paired with video of the games perfectly timed to the music and a light show.
Last Saturday night, I was among the people crowding into the Landmark Theatre for a unique experience pairing classical musicians from Symphoria with music from video games: Video Games Live.
Star Trek's holodeck becomes a reality
A room that takes you anywhere, to the moon of a distant gas giant or early 19th century London. Sounds like something that could exist only in science fiction? Not if the folks behind Project Holodeck and Turbo Tuscany have anything to say about it.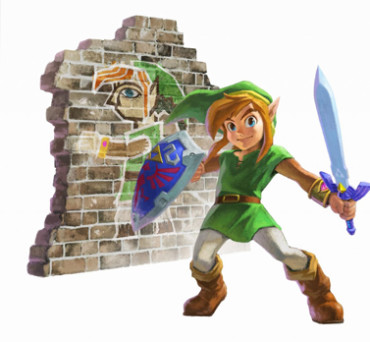 All the latest video games…coming soon.
It's getting close to Christmas, and there are many video games slated for release over the next month. Perhaps you know someone who would be happy to receive one of these games this holiday season.
Confusion followed botched rollout
In preparation for the Nov. 22 release of the Xbox One, Microsoft has released a "Get the facts" section on its official Xbox website to clarify misconceptions about the console – probably caused by the company itself when it released the details of the One, then changed its mind because of public outcry against some of the restrictions.
New York City leads other top urban areas
People who have smartphones are often tied to the device 24 hours a day. But Soasta Inc., a mobile device and cloud testing company, wanted to know how many owners picked up their phones immediately after waking up and what app they use first thing in the morning, and hired Harris Interactive to conduct an online survey in August.
It's no surprise that superheroes were big at this year's New York Comic Con, which ended Sunday. Superheroes have been making their mark on the movie industry lately. The trend has reached video games, too, with a plethora of video game news coming out of New York Comic Con.