All articles by
Margaret McCormick
Tom's Bootleg BBQ sauce has been making mouths water in Upstate New York since 1995.
You might have tasted Tom's Bootleg BBQ sauce at the Buy Local Bash, the Regional Market or the New York State Fair. You might have tasted it at a cookout, cookoff, concert, gift shop or hardware store.
Eccentric flavored frozen treats and unusual foods offer consumers a new take on local cuisine
A scoop of ice cream after dinner: It's an American tradition. At LoFo in Armory Square, which is now serving casually elegant dinners, forget your usual flavors like chocolate, vanilla and strawberry.
Strawberries are now in season and there are plenty of recipes and events that surround their juicy goodness.
The strawberries are here! The strawberries are here! They're ripening and available at local farm stands and farmers markets and your favorite U-pick field is probably open or opening soon — to avoid disappointment, call to check on availability and field conditions before heading out.
Summer festivals offer hidden pleasures for famished foodies.
Barbecue. Blueberries. Gyros and baklava. A bite of this and that from dozens of local restaurants.
Get your seafood fix in Caz and more food news happening in CNY
Opening soon in Cazenovia is a new place to get your seafood fix. It overlooks the lake and it's at a place where you might already satisfy your seafood cravings and/or pick up some fresh fish to enjoy at home.
Singles Mingle and Wine Tasting at Vinomania
When you think wine pairing, you probably think about wine and cheese, wine and chocolate and, well, wine and every kind of food. Gary Decker thinks about those things, too. But lately, he's been thinking about the pairing of wine and local singles.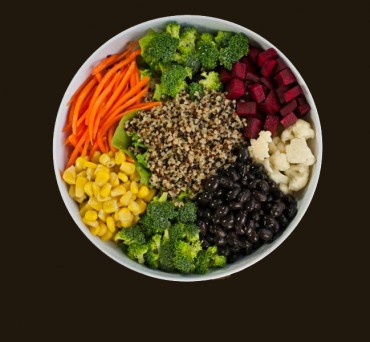 A healthy eating restaurant to open in North Syracuse
Melissa Vassenelli lives to run and runs to live. While training for a marathon recently in North Syracuse, she noticed a new restaurant under construction touting greens, grains, broths and juices.
Writer Margaret McCormick visits Cazenovia's Greyrock Farm, a year-round, full-diet operation
As the CSA (community-supported agriculture) sign-up season kicked into gear in February, Matt Volz found himself in an unusual place: parked in a chair at the computer for two to three hours at a stretch, processing registration forms and payments and answering questions from customers.
So long to cramped quarters – hello to "bean to bar" chocolate.
Valentine's Day is one of the busiest chocolate seasons of the year. At Lune Chocolat in Manlius, the line was so long it snaked out the door. And the temperatures were so cold that some customers didn't wait for their heart-shaped chocolates, caramel pyramids, cabernet barrels (filled with wine ganache) dark chocolate "hot lips" (with rum and organic habenero pepper) and other artisan chocolates.
Spring season "pop-up" cafe launches April 18 at popular North Syracuse garden center