All articles by
Margaret McCormick
Polansky is passionate about fitness and fit foods
When she's not busy working on a news or feature story for WSYR-TV (NewsChannel 9), you might find Rachel Polansky on the treadmill, in a CrossFit class, on a hike or in a yoga studio. You might also find Polansky in her kitchen, preparing a healthy recipe and taping a new segment of "TV Fit Girl'' to post on her YouTube channel.
Kelly Gaggin shares her experiences and perspective
Christmas, New Year's and Valentine's Day have come and gone. Green beer won't be delivered to Coleman's for another couple of weeks. But there is Downtown Syracuse Dining Weeks to whet your interest and appetite.
Jamesville has a couple new restaurants that should be on your radar
You might not think of Jamesville as a food destination. It's the hamlet you pass through on your way to the Balloon Fest at Jamesville Beach County Park or on your way to take a hike at Pratts Falls. But if you like to dine out, Jamesville has a couple new restaurants that should be on your radar.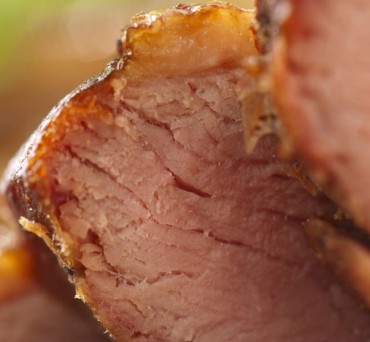 Want to sample the Empire Feast menu?
The first time Chance Bear prepared a meal at the James Beard House in New York City, he cooked an Italian feast. For his second visit, he got a little more exotic, and took the Beard House guests on a trip to Persia.
Ideas for a local Super Bowl buffet table
Here's hoping "DeflateGate" doesn't take any air out of the great American tradition of Super Bowl Sunday and related activities, like drinking beer, eating fattening foods and hosting parties. The New England Patriots and the Seattle Seahawks will square off at 6:30 p.m. Sunday, and even those of us who don't give a hoot about football can get "pumped up" about the Super Bowl buffet table.
The Finger Lakes region "is home to some of the best cool-climate wines in America."
The Finger Lakes region has been named one of the "10 Best Wine Travel Destinations for 2015" by Wine Enthusiast magazine -- right up there with the Loire and Rhone Valley regions of France, Piedmont, Italy, Mendocino County, Calif., and others.
Wake Robin Farm is a 75-acre farm near the village of Jordan
If you're a regular at the Central New York Regional Market on Saturdays or do your food shopping at the Syracuse Real Food Co-Op, you might wonder why you're not seeing Wake Robin Farm and the Schader family at the usual spot in Shed A or the cream-on-top yogurt in the co-op dairy department.
After her restaurant, Circa, closed – Alicyn Hart has come to find that moving on can be a fun experience.
Alicyn Hart has learned a lot in the last six months.
We asked a couple local cheesemakers for their advice in putting together a kick-butt cheese plate.
'Tis the season for entertaining. A classic, easy go-to for party menus is a cheese plate. All too common, unfortunately, is a redundant cheese plate, filled with same-size cubes of orange and white cheddar and Swiss cheese, slices of pepperoni -- and not much else.
Don't be discouraged this holiday season if you're on a gluten-free diet.
Life without gluten doesn't mean passing on the cookie plate at Christmastime. It might have, at one time, but not anymore.