All articles by
Joe Cunningham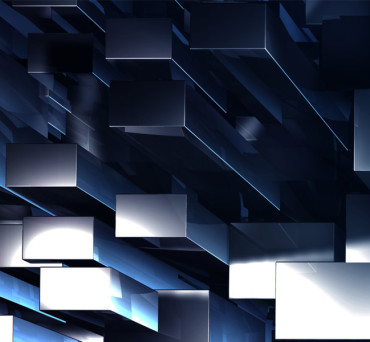 Tech updates for Dec. 18 – 24
Tonino Lamborghini to Release $6,000 Smartphone The son of the owner of the popular luxury sports car company recently announced the release of a new smartphone, called the Tauri 88, with a price tag of six grand.
Meet the man behind Syracuse's Best Blog
After SyracuseGuru.com was honored for Best Blog in the Syracuse New Times Best of Syracuse poll for a third consecutive year, SNT tech writer Joe Cunningham had to find out who this "guru" was exactly.
Tech Bits and Bytes for Dec. 11 – 17
Pirate Bay Raided, Down Swedish police hit the offices of the popular website PirateBay.com earlier this week, seizing servers and hard-drives. The website is now down.
A Syracuse startup helps local business with the procurement process.
"Imagine a world where hardworking people don't have to struggle to go to the grocery store, take their kids to the movies, or buy Christmas presents – things that shouldn't be a luxury for hardworking people in any community," said Alyssa Blazina, CEO and Founder of BizHubCNY, an online procurement tool for local businesses. For Blazina, this is no imaginary world, but one she has actually created.
What's happening in tech?
GoPro Plans To Offer Consumer Drones Next Year
You can feel, touch, hear, smell, and taste these adventures
"I always wanted to be Indiana Jones," said Matthew DuPlessie, CEO and Founder of 5 Wits, Inc. during his TEDx Boston presentation.
A comprehensive tech holiday gift guide
Wondering what to get the tech lover in your life this year? Here's a quick list of what's hot and where you can find it locally.
Tech RoundUp: Tony Hawk rides a Hendo, Kim Kardashian, Social Media and Civic Pride
Tony Hawk Rides the Hendo Hover Who would be the coolest person to test out this new tech (besides Michael J. Fox)? The most famous skateboarder in history took a spin on the world's first hoverboard as shown in this YouTube video. X-Games fans are eager to see him take it out on the open road in years to come.
Tech RoundUp for Nov. 13 – 19
Macaulay Culkin Is (Not) Dead After another "Orlando Bloom Died In A Tragic Bungee Jumping Accident"-like internet lie, the Home Alone actor who is, by the way, still alive, had a little fun by posting pictures of himself pretending to be dead in a Weekend At Bernie's stunt that rivals Barney Stinson's in the final season of How I Met Your Mother. Kudos to "Kevin" for the [k]reativity.
A service to have your driveway plowed with just a few taps on your smartphone.