All articles by
Jessica Novak
The Acoustic Guitar Project takes place Sept. 26 at May Memorial
When Syracuse-based singer-songwriter Jeffrey Pepper Rodgers first heard about The Acoustic Guitar Project, it was as a journalist. Rodgers, founding editor of Acoustic Guitar Magazine, wrote about the venture for the issue published last March and he has since become involved in other ways. He's producing a Salt City version of the showcase in which 10 area songwriters will perform their project pieces (and more) on Friday, Sept. 26, at May Memorial Unitarian Universalist Society, 3800 E. Genesee St.
The group's members still make each other laugh.
Brian "Q" Quinn, Sal Vulcano, James "Murr" Murray and Joe Gatto have been best friends since high school. But unlike most high school chums, this group hasn't split up nor changed since graduating together on Staten Island 25 years ago. Instead they formed a comedy troupe to keep the good times going.
Greene taking the stage at 9 p.m. on Saturday, Sept. 20.
At 33 years old, Jackie Greene has already accomplished the kind of things that most musicians only fantasize about. He's toured with the Black Crowes and Phil Lesh, played with Eric Clapton, Tom Petty and the late Levon Helm, and has emerged as one of the premier singer, songwriter and guitarists of the past decade.
The Legends of Jazz music series is now in its sixth season
Music writer Jessica Novak profiles Onondaga Community College's Legends of Jazz series, which starts Friday with Chick Corea and the Vigil
Tommy Emmanuel chats about his songwriting and performing styles
A song is a composition comprised of parts - bass, beat and melody - wound together to create a piece that has a beginning, middle and end. Beyond that, songs are also pieces of art that causes or captures an emotion in the listener.
Granny 4 Barrel creates its own genre of music
The undeniably original Granny 4 Barrel created its own genre. Terry LeRoi, who wears a dress and gray wig when he performs, labels the act "shock country" with its blending of Charlie Daniels, AC/DC and vaudeville.
Slaid Cleaves performs at May Memorial on Friday, Sept. 12
He's a Maine-made man, but Slaid Cleaves' music carries a country twang resulting from two decades in Texas. While the singer, songwriter and guitarist comes equipped with a warm, inviting voice and capable fingers for his ax, Cleaves' clever way with words put him above and beyond.
In a world full of fabrication and Photoshop, satirist Bill Maher has built a career out of honesty.
In a world full of fabrication and Photoshop, satirist Bill Maher has built a career out of honesty.
Music superstars join with local legends to create real reality TV
Under Pressure Some of the most accomplished musicians in the world consider it a pressure cooker: jamming with the best in a studio in front of television cameras. Some amazing musicians come to town without fanfare for the experience, and music writer Jessica Novak was there, too.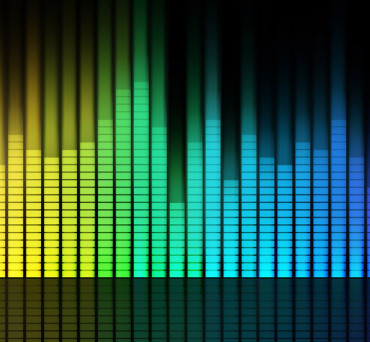 A few highlights for fall 2014
Colder weather doesn't mean a slowdown in shows. While outdoor festivals get traded for indoor seasons from groups such as Symphoria and the Legends of Jazz Series at Onondaga Community College, music fans have plenty of reasons to keep their coats handy for a night out.