All articles by
Jessica Novak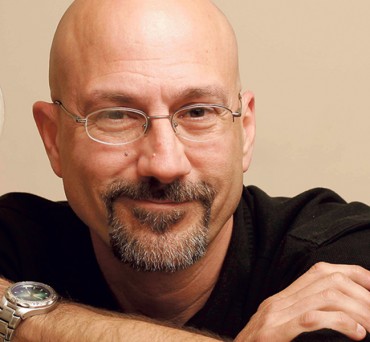 Music writer Jessica Novak checks in with Dave Frisina as his Soundcheck program celebrates 35 years
When Dave Frisina landed his first professional radio gig in 1978 after graduating from SUNY Cortland in 1977, he had two main goals:
Waging Heavy Peace is exactly what you'd expect a Neil Young autobiography to be like.
Written at age 66, Waging Heavy Peace (Blue Rider Press, 502 pages) is exactly what you'd expect a Neil Young autobiography to be like. Wildly candid and disorienting in its jumps, much like a ping-pong ball across a table of time, the book doesn't follow rhyme, reason or even a rhythm. Young talks about what he wants to talk about, and when he wants to talk about it, as chapters jarringly move from a story about a dying friend to a passage about his wife's dog.
A list with a local twist
Looking for something special for a music lover? Here's a little list (with local twists!) for the musical mate in your life.
A performer's view of Salt City Waltz
When I was 21 years old, I went to my first Bruce Springsteen concert at Giants Stadium (I'm a late-bloomer for a Jersey girl, I know). I still describe the experience like going to church – except it was a church of more than 50,000 people praying to the god of music, singing every word of every song and screaming "BRUUUUUUCE" at every available moment. It was wild and consuming to be a part of so many people with all of their energy focused on the one common thread between all of us – the music.
The 2015 Syracuse Area Music Awards (SAMMYS)
The 2015 Syracuse Area Music Awards (SAMMYS), presented by World of Beer, will include the March 5 Hall of Fame induction ceremony, which takes place at Upstairs at the Dinosaur Bar-B-Que, 246 W. Willow St., and the March 6 awards ceremony at the Palace Theatre, 2384 James St.
Beat the Cold for the Kids campaign comes to the rescue
The holiday season means that gloves, coats and hats have come out of the closet. But not everyone has the needed apparel for the wintry weather.
Jessica Novak catches up with Salt City-bred guitarist Ben Mauro, who is coming home for a CD release party
It's exciting when a hometown face hits major fame. While Ben Mauro isn't the poster child for the many places he plays, it's safe to say that, after performing with Lionel Richie for 14 years, he's made it in an industry that isn't easy to conquer.
Sentimental Blues. Tim Herron.
Sentimental Blues. Tim Herron (independent). Usually known for the energetic guitar-driven jam rock of the Tim Herron Corporation, when Herron sets out on his own, the result is quite a far departure. Much like his previous solo venture Gone By Now (reviewed in the Dec. 19, 2013, issue of the Syracuse New Times), Herron's music takes a revealing turn.
Crossing the Atlantic for the first time
In August 2013, Syracuse-based band Sophistafunk went across the Atlantic for the first time. The trio, composed of Adam Gold, Jack Brown and Emmanuel Washington, had become tight friends with another Salt City musician, Joe Driscoll, who primarily lives and works abroad. Sophistafunk and Driscoll played several shows together, giving England a taste of Central New York's funk tribe.
Karen Savoca and Pete Heitzman perform two Syracuse shows
It has been years since Karen Savoca and Pete Heitzman performed locally on a regular basis, yet recognition of their names has not dwindled among Syracuse fans. The powerful soul duo, born from weekly gigs at the Westcott Nation, has become one of the most revered collaborations in Central New York music. Longtime admirers can enjoy the twosome's tunes during a Folkus Project concert on Friday, Nov. 21, at the May Memorial Unitarian Universalist Society.