All articles by
Jessica Novak
The Guitar League, now in its 10th year, provides teachable moments for musicmakers
There aren't many organizations that allow beginners and globe-touring artists to mix, mingle and learn from one another, let alone on a monthly basis. But for 10 years, the Guitar League has been providing guitarists of all levels exactly that opportunity.
Glier performs on Friday, May 15 at May Memorial Unitarian Universalist Society
At age 12 Seth Glier started writing songs on Sept. 11, 2001, provoked by the events of the day. In 2009, he dropped out of the Berklee College of Music and focused on building a studio in his parents' basement, where he recorded his first album, The Trouble With People. In 2010, his next album, The Next Right Thing, was nominated for a Grammy Award.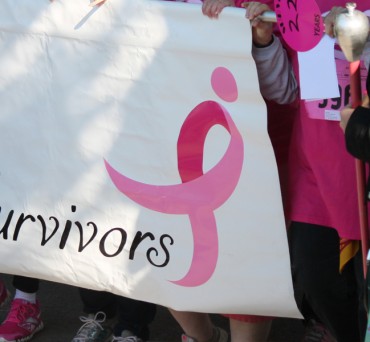 Race for the Cure on Saturday, May 16
Things have changed in the fight against breast cancer. Since 1980, the five-year relative survival rate for women diagnosed with breast cancer has gone from 74 percent to 99 percent. The way the world talks about and treats the disease has also changed, and organizations like Susan G. Komen for the Cure are at the front lines of the battle. However, that doesn't mean people like Kathy Caiello and Jon Selzer are losing steam.
With Symphoria, Nakamatsu already feels at home.
Jon Nakamatsu didn't go to college for music, nor did he a full-time music career. In fact, just before he won the Gold Medal at the 1997 Van Cliburn International Piano Competition, he was a German teacher.
The New York Blues Hall of Fame is an eMuseum growing each year
Central New York blues royalty, including Pete McMahon, Phil Petroff, Colin Aberdeen, Mark Tiffault, Dave Olson, George Rossi, Carolyn Kelly, Dave Liddy, Jimmy Wolf and Tom Townsley, will be inducted into the New York Blues Hall of Fame this weekend, along with posthumous honorees Roosevelt Dean, K.J. James and Al Nathan.
Syracuse Fashion Week starts Wednesday, April 8
Fashion, food, art, hair, makeup and music will join forces, tied together by the local thread that binds it all, during the second annual Syracuse Fashion Week, which starts Wednesday, April 8.
Rebirth Brass Band performs Friday, March 27
Bringing NoLa North Since 1983, The Rebirth Brass Band has been delivering traditional New Orleans brass band music, complete with second line, funk, jazz, soul and hip-hop. They released their first album on Arhoolie Records in 1984 and were signed to Rounder Records in 1989. Since then, they've released more than a dozen albums, tour North America and Europe consistently and won a Grammy Award (for Best Regional Roots Music in 2012).
Weedsport-bred violinist Bridgid Bibbens displays her music gifts during her homecoming week
Bridgid Bibbens is one of the most sought-after violinists in the United States. She plays a bright pink, seven-string, fretted electric violin,  yet is also completely proficient in classical music. She's been written about in Guitar World, is in high demand as a studio musician and has performed with artists spanning Christina Aguilera to Mary J. Blige to Jay-Z.
Music writer Jessica Novak previews the 33rd Syracuse M&T Jazz Fest, featuring Queen of Soul Aretha Franklin as a headliner
Dave Rezak receives this year's Sammy Hall of Fame award for music educator
On Thursday, March 5, Upstairs and the Dinosaur Bar-B-Que, the Syracuse Area Music Awards (Sammys) will host its annual Hall of Fame ceremony, featuring inductees Bobby Comstock, Chris Goss, Loren Barrigar, The Works and Phish's Jon Fishman.