All articles by
Jessica Novak
Local guitar guru Mark Hoffmann reveals his rockin' resume to music writer Jessica Novak
As a fixture of the Syracuse music scene for more than five decades, guitarist-vocalist Mark Hoffmann has been involved in major productions (such as the Salt City Waltz and Beatlecuse) and was inducted into the Syracuse Area Music Awards (Sammy) Hall of Fame in 2008. Yet his legacy goes far beyond the city limits.
Music writer Jessica Novak goes one-on-one with Ann Wilson of Heart prior to their June 30 performance at the Mulroy Civic Center
In the 1970s, a female-led band that sang, wrote and played their own songs was anything but common. But it didn't stop the Wilson sisters, Ann and Nancy, from pursuing their dreams with their band Heart.
Writer Jessica Novak details the mission of Signature Music, which sends needy kids on new musical journeys
Every human on the planet is affected by music, for most of us on a daily basis. Yet music is still something that is often misunderstood. Music programs are often cut from school schedules. And viable job opportunities in composition, performance, music therapy, music industry, recording and theater are often overlooked when students are weighing their career options. Many people fail to realize how much time and money goes into preparing a student simply to audition for music school.
Music writer Jessica Novak chats with Keb' Mo', who will soon bring the blues to Syracuse
Hot on the trail of his 12th studio album, BLUESAmericana, Keb' Mo' is bringing his sound to Syracuse. The disc was nominated for Best Contemporary Blues Album at the 2015 Blues Music Awards and recently named one of the Top 100 Americana Albums of 2014 and Mo' has been performing to support it over the past year.
Jessica Novak covers what prominent music festivals are happening during the summer in Central New York.
Summertime music spots are plentiful in the Salt City and the surrounding area. Ranging from headliners like Robert Plant and The Black Keys to Aretha Franklin, there are lots of festivals to go around. Here are just a few:
The Guitar League, now in its 10th year, provides teachable moments for musicmakers
There aren't many organizations that allow beginners and globe-touring artists to mix, mingle and learn from one another, let alone on a monthly basis. But for 10 years, the Guitar League has been providing guitarists of all levels exactly that opportunity.
Glier performs on Friday, May 15 at May Memorial Unitarian Universalist Society
At age 12 Seth Glier started writing songs on Sept. 11, 2001, provoked by the events of the day. In 2009, he dropped out of the Berklee College of Music and focused on building a studio in his parents' basement, where he recorded his first album, The Trouble With People. In 2010, his next album, The Next Right Thing, was nominated for a Grammy Award.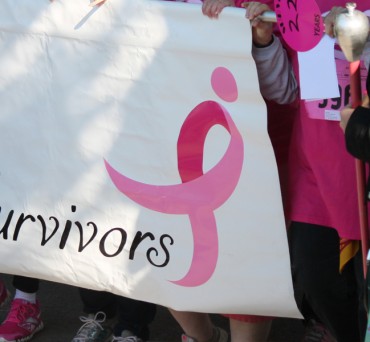 Race for the Cure on Saturday, May 16
Things have changed in the fight against breast cancer. Since 1980, the five-year relative survival rate for women diagnosed with breast cancer has gone from 74 percent to 99 percent. The way the world talks about and treats the disease has also changed, and organizations like Susan G. Komen for the Cure are at the front lines of the battle. However, that doesn't mean people like Kathy Caiello and Jon Selzer are losing steam.
With Symphoria, Nakamatsu already feels at home.
Jon Nakamatsu didn't go to college for music, nor did he a full-time music career. In fact, just before he won the Gold Medal at the 1997 Van Cliburn International Piano Competition, he was a German teacher.
The New York Blues Hall of Fame is an eMuseum growing each year
Central New York blues royalty, including Pete McMahon, Phil Petroff, Colin Aberdeen, Mark Tiffault, Dave Olson, George Rossi, Carolyn Kelly, Dave Liddy, Jimmy Wolf and Tom Townsley, will be inducted into the New York Blues Hall of Fame this weekend, along with posthumous honorees Roosevelt Dean, K.J. James and Al Nathan.