All articles by
Jessica Novak
Sentimental Blues. Tim Herron.
Sentimental Blues. Tim Herron (independent). Usually known for the energetic guitar-driven jam rock of the Tim Herron Corporation, when Herron sets out on his own, the result is quite a far departure. Much like his previous solo venture Gone By Now (reviewed in the Dec. 19, 2013, issue of the Syracuse New Times), Herron's music takes a revealing turn.
Crossing the Atlantic for the first time
In August 2013, Syracuse-based band Sophistafunk went across the Atlantic for the first time. The trio, composed of Adam Gold, Jack Brown and Emmanuel Washington, had become tight friends with another Salt City musician, Joe Driscoll, who primarily lives and works abroad. Sophistafunk and Driscoll played several shows together, giving England a taste of Central New York's funk tribe.
Karen Savoca and Pete Heitzman perform two Syracuse shows
It has been years since Karen Savoca and Pete Heitzman performed locally on a regular basis, yet recognition of their names has not dwindled among Syracuse fans. The powerful soul duo, born from weekly gigs at the Westcott Nation, has become one of the most revered collaborations in Central New York music. Longtime admirers can enjoy the twosome's tunes during a Folkus Project concert on Friday, Nov. 21, at the May Memorial Unitarian Universalist Society.
"The Listening Room," is slated for Wednesday, Nov. 19, 7 p.m.
As much as a loud, rowdy bar with a rocking band can be loads of fun, it's not for all audiences - or artists. For singer-songwriters looking to tell a story within their music, sometimes their lyrical messages get lost amid the barroom chatter.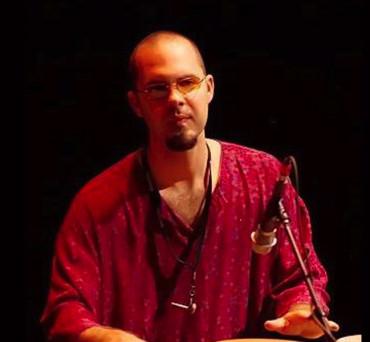 CD release of Pathways with a performance on Tuesday, Nov. 11
The new Samba Laranja album Pathways opens with tones and rhythms seldom heard in everyday American life. Then it draws choirs of voices singing in foreign languages and instruments spanning flute to violin to bird whistles. Projects like these always serve as a reminder that music is a universal language, no matter the words that are sung.
Tommy Castro and the Painkillers at the Dinosaur BBQ
The New York State Blues Festival has endured a drama-riddled history, with another turbulent chapter added last summer. The 2012 edition, for instance, ended $130,000 short of its $198,000 budget, which led to the cancellation of the 2013 festival.
I'm sitting under a blanket in Charlotte, North Carolina, thinking about how cold it is (only 64!) and relishing in the comforts of being back in a home (we are staying with my best friend from college's parents). It's funny how much Golden and I have come to appreciate the wonder that is staying in a house when we're so used to our transient lifestyle – drifting from town to town, hotel to parking lot to YMCA to bar to whatever.
(pronounced "noom" for Num H.S. Amun'Tehu)
Two-time Grammy-winning artist Brother Num is known internationally for his reggae music, although he's not just limited to the dreadlocked genre. The percussionist has appeared on albums with Brian Jackson, Burning Spear, Naughty by Nature, Common and Consequence. He is also fluent in styles spanning African to rhythm'n'blues, Caribbean to blues, and hip-hop to Native American.
Syracuse musicians, Jess Novak and Brian Golden, are on tour for one month. Read about it here.
It's hard to believe we're almost into single digits on the tour. The time warp I talked about in the first blog is in full effect. On one hand it feels like we've always been out here, like this life is normal, every day is 100 years long and "home" is a drifting concept. On the other, it feels like it's only been a moment and when we walk back through the doors of our houses and into the arms of people who love and missed us – it'll feel like no time has passed (though they will disagree!).
A thriving local success story
Music writer Jessica Novak reports on the sizable increase of Gorham Brothers Music, a local business that keeps it all in the family