All articles by
Gloria Wright
Another kind of Christmas miracle
Fitting an 8-foot-tall Christmas tree into a small apartment would be another kind of Christmas miracle.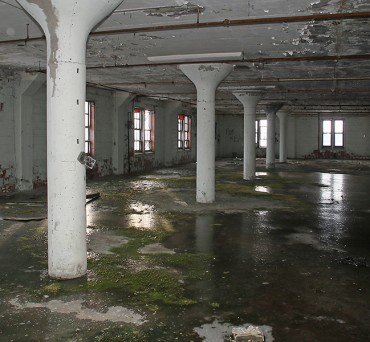 The historic C.G. Meaker Food Co. warehouse
The first time he walked into the historic C.G. Meaker Food Co. warehouse at 538 Erie Blvd. W., Luke Esposito saw the building's potential.
(Living Space) Clocks found in local stores for collecting or for home decorating
Daylight Saving Time is no more, for now. Sunday, U.S. clocks moved one hour back, returning to Eastern Standard Time until March 8.
Brick walls and wood ceilings.
One of Solon Quinn's favorite things about his Nettleton Commons apartment is the light.
(Living Space) A four-story former warehouse transformed by the Near Westside Initiative
He read an advertisement on Craigslist for a live/work space near Armory Square, in the former Lincoln Supply warehouse, 109 Otisco St.
The former E.M. O'Donnell Building has 75 apartments.
College students — nearly 35,000 of them— are back in town.
443 S. Warren St. overlooks Columbus Circle
Attorneys Tom and Julie Cerio believe densely built South Warren Street is the next step in downtown living.
(Living Space) Mission Landing
Kaila Johansen and her fiance, Kyle Westervelt, have a choice of outdoor spaces at their Mission Landing residence.
The Courier Building was erected in 1844, one of five buildings or blocks of buildings still standing in Syracuse that were built before the Civil War.
James Prioletti, owner of 110 Montgomery St., would like us all to stop calling the building with the distinctive curved windows the L'Adour building. It's the Courier Building, named for the Syracuse Daily Courier newspaper, which was printed by steam in the building from 1856 to 1905 — long before Syracuse's one and only French restaurant opened in 2001.
(LIVING SPACE) Gloria Wright takes us into The Leavenworth Apartments on James St.
A 5-year-old F. Scott Fitzgerald might have scuffed his shoes on the hallway of the Kasson Apartments at 615 James St., but the building across the street at 622 James is no slouch in the history department.