All articles by
Ed Griffin-Nolan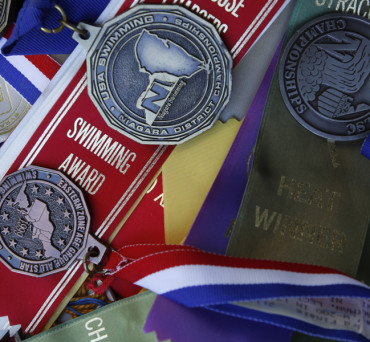 Lectie Altman strives to be a world-class triathlete.
One if by land, Two if by sea… Three if by bike.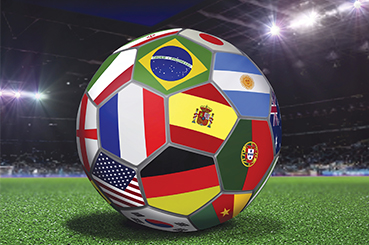 Senior writer Ed Griffin-Nolan compares two very different sports in this week's Sanity Fair.
It was crowded at Kitty Hoynes Irish pub on the afternoon that the U.S. was playing Germany in Brazil. In case you didn't hear, there is a tournament going on in Brazil for people who call soccer by its real name, fútbol, and which is keeping people away from their places of employment and driving them to drink in the middle of the work day. People like me, except most of them seem to understand the game a lot better than I do. I must confess that even after a few weeks of watching random games, I'm still not feeling the love.
Jack and Nolan Willis were born with a rare genetic disorder. They have been part of a team competing in athletic events to raise money and awareness for Duchenne muscular dystrophy, the as-yet incurable malady that limits their movement such that they need wheelchairs to get around.
It was a great day for democracy in Cazenovia on the Fourth of July. I had the chance to run around Cazenovia Lake with the Willis twins, two 12-year-old boys who were told earlier in the week that they couldn't be part of the race.
In summertime, it's easy to see why fracking is such a bad idea. When it's 20 degrees, fracking opponents will have to explain where in the world we will be getting the fuel we need to keep warm.
There is nothing like the sound of an overnight summertime rain tapping on the roof. After a beautiful sun-drenched weekend, you can lie in bed and listen to the raindrops pounding on the shingles and running off the sides of the house, recharging the gardens and refilling the water table and (assuming you remembered to close all the car windows) feel that all is right with the world. When all of this takes place while we're lying in bed, we don't lose out on a minute of enjoying our all-too-brief but spectacular summer.
Student-athlete Wendall Williams talks about the moment the light went on.
"I hear you're not in school. We need to talk." Wendall Williams stopped pursuing his dreams until his mother called Will Dowdell to help bring him back on course. Reporter Ed Griffin-Nolan tells their story.
Survivors roundly criticized the move as a step backward
More than 7,800 people have signed an online petition calling on Syracuse University Chancellor Kent Syverud to reverse course and reopen the Advocacy Center, the office at SU that until its sudden closing earlier this month served student rape victims and others dealing with sexual assault or relationship violence.
The bicycles that the top-end athletes ride can cost as much as a small car.
This past weekend, if you were out in Jamesville or Pompey, you might have noticed some pretty fancy bicycles being driven at a high rate of speed through the hills. Those people were part of the Syracuse Ironman 70.3, an endurance event that combines a lake swim of 1.2 miles, a bike ride of 56 miles and then a half marathon run (that's 13.1 miles). The triathlon, in its fifth year, draws athletes from around the world.
Ed Giffin-Nolan profiles the Turkish-born Islamic religious leader, Fethullah Gülen.
Fethullah Gülen is a Turkish-born Islamic religious leader who encourages his followers to build schools instead of mosques. He has resided in Pennsylvania since 1999. The schools are not religious schools; rather, they focus on science, consistent with Gülen's preaching, which emphasizes that knowledge of God emerges from knowledge of the world.
In subsequent months, the New Times has been examining the links between SAS and the Gülen movement. The results of our reporting appear below.
A Turkish religious and social movement is behind one of the best schools in Syracuse.
Described as "amazing" and "super nice"
Lauren Bristol likes to peer out from the kitchen of Sparkytown, her restaurant on Burnet Avenue, and see how the lunch crowd is doing. On Thursday afternoon, June 19, she stepped out of the kitchen and began chatting with two women who were having lunch.