All articles by
Ed Griffin-Nolan
What do we do to try to diminish our impact on global climate change?
Global warming should have a YouTube account. It should threaten beheadings, claim religious justification for its actions, and recruit a handful of our young ones to its cause. Then maybe we would start to fear it as much as we should.
Professor Mugo has served on the faculty of the African American studies Department at SU
Can you imagine a Syracuse without Micere Githae Mugo? Can you imagine if a giant walked in our midst, so quietly that we did not know it?
Katko has just completed his first quarter representing New York's 24th Congressional District
On that first sunny day of spring, April 2, Rep. John Katko had just completed his first quarter representing Syracuse and the surrounding areas in New York's 24th Congressional District when I asked him about several issues that should be familiar to Syracuse New Times readers.
Many teachers say it has never been this bad before.
For a long time, I have been quite certain that I would be an excellent teacher. For about 45 minutes. After that, I would be a felon.
Which saint is doing the better job this year?
St. Patrick, whose feast day we celebrate this week with corned beef, parades and the occasional malted beverage, is the patron saint of Ireland, New York City, and the African nation of Nigeria. He is also claimed by Catholics to be the patron saint of engineers. So to all my Nigerian-Irish engineer friends, this is your day to rock. St. Patrick has your back.
Why are our local officials unwilling or unable to step up to prepare us?
Bob Conley, the assistant fire chief of Galena, Ill., told his troops to do the sensible thing when a tanker train carrying explosive crude oil went off the tracks and caught fire near his town last week. He told them to get the hell out of the way and wait for the fireball to burn itself out.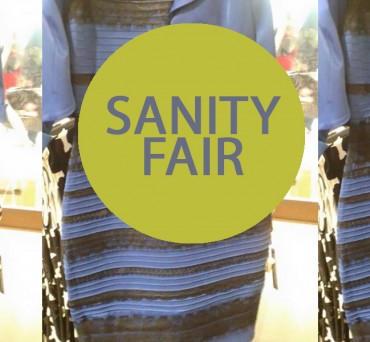 Like many matters debated online, this one grew heated in many corners.
It takes a lot for someone as fashion-challenged as I am to spend time thinking about a dress. I consider clothing first and foremost means to avoid going to jail. Like more than a few guys I know, my wardrobe is divided into two categories: the clean clothes and the stuff still sitting in the hamper.
The Koch Brothers will spend close to a billion dollars to elect the Republican of their choice.
Onondaga County Executive Joanie Mahoney has a campaign fund in the hundreds of thousands of dollars, and is all but certain to cruise to a third term this fall without any serious opposition.
Kip Hargrave reflects on the legacy of Archbishop Oscar Romero
Thirty-five years ago this week, a little-known cleric in a country few of us had heard of, sent a letter to the president of the United States. On Feb. 17, 1980, Archbishop Oscar Romero called on President Jimmy Carter to stop sending weapons to his country, arguing that to do so would only bring more repression to his long-suffering people.
Draft beer hauled home in a bottle from the gas station is a brilliant invention