All articles by
Ed Griffin-Nolan
Mark Muhammad is a respected member of this community and is in a good position to deal with the issue of race.
Thirty-five years ago, when Mark Muhammad was a student at Henninger High School, the president of the Syracuse City School Board was a Roman Catholic priest.
Americans of different races still see the country they love so differently.
Sometimes when Le Moyne College history professor Doug Egerton is writing about the 19th century, he feels like his material could fit into today's headlines.
State Sen. John DeFrancisco's decision to take a payout is especially egregious, for a number of reasons.
A few years back, state Sen. John DeFrancisco (R-Syracuse) took the common sense approach toward pensions: A pension is for retirees.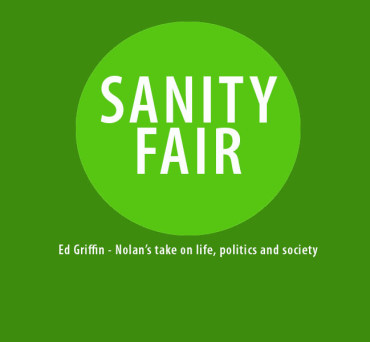 It would be easy to call 2014 a difficult year.
My friend Walt Shepperd, when he used to share this space with the late Karen DeCrow in alternate issues of the New Times, lamented on the difficulty of keeping time in 14 day increments.
As much as he wanted to live out his dream of making it in a large city, Rahim found himself living paycheck to paycheck and seeing his kids only on weekends.
If you believe that people vote with their feet, then Emad Rahim and his family just voted for Syracuse.
Tears of joy and distortion mark New York State's ban on fracking
Emily Bishop says she cried when she heard the news from Albany that New York was banning hydrofracking. As she watched the live stream of the governor's cabinet meeting on Dec. 17, she and friends in the movement traded messages back and forth tracking the discussion.
Local Cuban Immigrants have plenty of passion to go around
A friend told me that the lobby of the Cooperative Federal Credit Union, where she works, is usually full of Cuban-born Syracusans on Fridays. So last week, just two days after President Barack Obama announced the reopening of diplomatic relations with Cuba and a series of measures designed to increase economic ties and travel between the two Cold War enemies, I thought that would be a good place to go to take the pulse of the community.
Don't Pretend U.S. Doesn't Torture
It's great to have Dick Cheney back. I so enjoyed his brutal honesty and curled lip as he referred as a "bunch of crap" to the report on CIA torture issued by the Democrats on the Senate Intelligence Committee. That is much more pleasing than the voices of supposedly "reasonable" men and women who seek nuance and end up obscuring hideous truths.
I'm not giving anyone the George W. Bush biography of his father for Christmas this year, but for my oldest son I did pick up the book that Jim Boeheim wrote with Jack McCallum.
Albany has become a hub for transshipment of Bakken crude oil over the past two years.
While environmentalists and gas companies alike await Gov. Andrew Cuomo's decision about hydrofracking the Marcellus Shale, there are other decisions pending that will also have a big impact on determining what role New York plays in the evolution of the oil and gas industry.