All articles by
Christopher Malone
Our area is going through some transitioning
There is apologies in regard to this post and your weekly Thursday espresso shot. My bones were a bit rattled on Sunday morning, which eventually graduated from shaking my person in the physical sense to the mental sense. If my posts turn out to parallel a sidestep of a Luis Buñuel creation, it's because a haze of daze is still hovering around my head. Deciding to go with this route could lead to repercussions. Oftentimes there are serious consequences of car accidents, and it is fortunate to say that no one was injured the other day, just vehicles.
Architecture is captivating.
There is uncertainty with the sudden infatuation with The Hotel Syracuse. There is no personal attachment to it, but the familiarity that seems to be lingering in the background begs to differ. There is a history behind those walls. There is an elegance that no one will be able to understand.
In fact, this post is not about a wedding.
Sometimes running away from your issues is possible, but they say that it's not good for you. Sometimes listening to music is the route that one can take, but it can be combined with the former. And so it was done, running away (or trying to) from issues for the sake of music. We can be moved by such simple things. It's time to drive. It's time to throw on some music and sing and dance and shout and scream and laugh and cry ... and to all add up to something that has been said before, a thing that had inspired the has-yet-to-be-finished novel.
That connection, gazes meeting, is a breath of fresh air.
Last week, Mike Mills' Beginners was finally watched. Yes, finally.
"I am not someone else, someone else is not me. Yet we are available in the same store. The store of Existence. This is how I think ..."
Putt putt for the fun of it
It was a soggy night on the links at Fairmount Glen Miniature Golf. After the torrential and devastating storm the day before and the all-day intermittent showers, the break in the weather called for a chance of fun and excitement all the while living on the edge that the weather could produce snow at any moment. One can ever know in Central New York, and this includes the meteorologists; they predict one thing and are baffled by what they see looking out the window that very moment. It could be raining gremlins, and none of us would believe them.
One of the best pieces of news this week, in my opinion, was the reveal of the promising future of our City of Syracuse's Hotel Syracuse. The once thriving and then left-for-vacant edifice will be re-animated into a thriving hotel -- let's be positive about this -- that exudes class and heightens the desire to stay in Syracuse. Yes, much of the inside -- plumbing included -- needs to be modernized and the rooms probably have to be re-sized. The lobby and ballrooms are supposedly good-to-go with a few things to update here and there, but they will not be torn apart and re-visioned. This is why we can have nice things. Tearing things down and re-building ... it really didn't make any sense to me. Everything costs money, of course. Regardless, this will help with the deserved re-vitalization of Syracuse.
As the flute notes played on…
Somewhere in Eastwood last night, backyard camping was going on. It seems about right, this time of year. Twenty years ago, we (the merry young men of Sherwood) would be doing the same. That's no joke. It was the neighbors who had the bigger tent and more promising backyard, so we'd stake the woodland shelter up to spend many a summer nights. We didn't spend the whole summer out there, however. These camping stints, which grew more complex through the years, were allowed in spurts and dished out like treats, and this was because we kept most of the neighborhood up at night. We'd hear about it from our parents the next morning.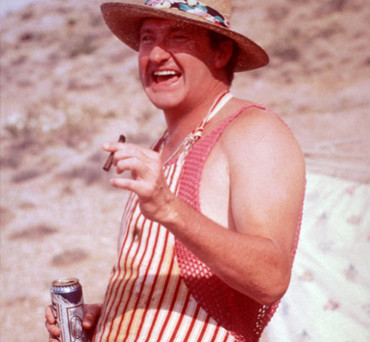 In and out of the kitchen on a hot day.
Hey, Heat Wave, welcome back to Central New York. How have you been?
Focusing, educating, and raising awareness on various local entities
Oh! Simon and Garfunkel, what beautiful music you once made before you began to severely dislike each other. Perhaps one day you'll follow the path of June ...