All articles by
Carl Mellor
Writer Carl Mellor finds much to admire in SU Art Galleries' salute to photographer Margaret Bourke-White
During her long career, Margaret Bourke-White demonstrated great flexibility as a photographer. She created images of steel mills, world leaders such as Winston Churchill and Franklin D. Roosevelt, wartime scenes and everyday people. Beyond that, she was a witness to history. At Syracuse University's SU Art Galleries, Margaret Bourke-White: Moments in History 1930-1945 not only presents a large portfolio of her work but also traces stages of her career.
Global Issues. Climate Matters. Social Change.
A group exhibition featuring more than 20 artists typically has differences and some commonality. That's certainly the case with Global Issues. Climate Matters. Social Change, the first-ever juried show in ArtRage Gallery's seven-year history. It includes work by painters, photographers and a videographer, by artists who create prints or etchings. What they share is a propensity for heading down diverse paths, for interpreting familiar themes in a distinctive idiom.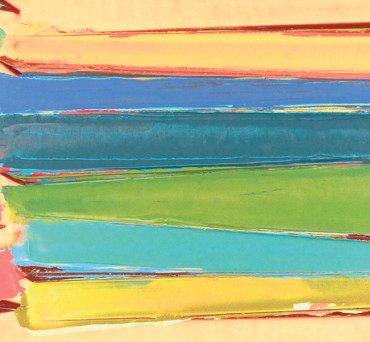 Visual Art takes center stage
The autumn local art season is definitely a varied affair. There are restrospectives showcasing work by a painter, a sculptor and one of the influential photographers of the 20th century. Several shows will either depict scenes from nature or interpret humans' relationship with the natural world. And artworks will portray cloudscapes, Columbus Circle and 1930s Czechoslovakia, among many other subjects.
Carl Mellor travels to Utica's Munson-Williams-Proctor to take in an impressive show of European paintings.
Hendrick van Somer's painting of Saint Jerome depicts him as old and gaunt, for a moment glancing away from the manuscript in front of him. With quill in hand, he spent years translating the Hebrew Bible into Latin. The painting places him in an isolated location, perhaps a cave on the edge of a desert. A contrast between shadow and light invigorates the painting and highlights Saint Jerome.
Colors of Summer opens at Gallery 4040
Color is a fundamental aspect of art, an ingredient serving many purposes. It conveys emotion, catches a viewer's attention, and plays other roles. Colors of Summer, a five-artist exhibit on display at Gallery 4040, certainly touches on color as a basic element but is much more interested in the quintet's creative strategies.
Carl Mellor explores both sides of the easel during the Open Figure Drawing Group
On June 11, just before 7 p.m., 14 people gathered in an upstairs room at the Westcott Community Center. They set up easels, placed pencils, crayons and other instruments within easy reach and waited for the opening of yet another figure drawing session.
REnewal, the exhibit at Gandee Gallery.
Artists have long incorporated techniques such as recycling and reclaiming into their work. That includes reusing discarded objects and materials, and the very process of collage.
Passages in Time at Edgewood Gallery
Edgewood Gallery's new retrospective presents pieces by three artists who work in different media: sculpture, photography and jewelry. Passages in Time respects the divergence in media but also finds commonality to link the artists.
Max Ginsburg's work showcased at the ArtRage Gallery
Max Ginsburg's showcase at the ArtRage Gallery features work by an artist deeply interested in everyday people and in issues such as poverty and war. His oil paintings for The Realities of Our Times reflect a choice of vivid colors, an eye for detail and a talent for composition.
Carl Mellor profiles a trio of exhibits by community artists at the Everson Museum, as the venue attempts to regain its financial footing
During 2014 the Everson Museum of Art has experienced drastic change and transition. During late January, the museum's board of directors cited fiscal constraints as they voted to cancel two traveling exhibits scheduled for 2014. In turn, the scrubbing of African American Art: Harlem Renaissance, Civil Rights Era, and Beyond and Of Heaven and Earth: 500 Years of Italian Paintings from Glasgow Museums led to a revamped exhibition slate.