All articles by
Carl Mellor
"Winter Recipe" now at the Tech Garden
Syracuse Tech Garden's new exhibit presents artworks reflecting a range of interests. Winter Recipe travels from Tipperary Hill to North Salina Street, from a tranquil country locale to a swamp full of dread. The pieces include oils, acrylics, photos and mixed-media works.
Art writer Carl Mellor visits ArtRage's display of photographs documenting the civil rights movement
The ArtRage Gallery photography exhibit Selma to Montgomery March at 50 pivots on three 1965 civil rights marches that played a key role in influencing Congress to pass the Voting Rights Act. Matt Herron's images not only discuss that larger narrative but also tell stories of everyday people demonstrating for political and human rights.
Xaviera Simmons' one-woman show Accumulations, now at the Light Work Gallery
Xaviera Simmons' one-woman show Accumulations, now at the Light Work Gallery, doesn't offer straight-on narratives or develop conclusions in a linear fashion. Instead, seven large photos, selected from the artist's "Index/Composition" series, explore and investigate notions of culture, self-awareness, and the influence of art and media portrayals.
Everson Museum's New Executive Director Elizabeth Dunbar wants to fully explore and showcase its permanent collection
Arts writer Carl Mellor reveals executive director Elizabeth Dunbar's plans to explore the Everson Museum's vast collection of works
Beyond The Pale at Edgewood Gallery
A Syracuse-centric alternative to yuletide gift giving.
Not everyone is pushing electronics or gift cards during the holiday season. Several local venues also sell works by artists from Central New York, offering a Syracuse-centric alternative to yuletide gift giving.
Art writer Carl Mellor takes in a trio of diverse exhibits at the Everson Museum
The Everson Museum of Art's autumn exhibits are literally in the mix. One show speculates on links between our world and the afterlife, another features works by Syracuse potters, and a third presents single-channel videos, sound and video installations and other pieces created by artists in residence at Owego's Signal Culture. Clearly, each exhibition has its own identity.
Writer Carl Mellor finds much to admire in SU Art Galleries' salute to photographer Margaret Bourke-White
During her long career, Margaret Bourke-White demonstrated great flexibility as a photographer. She created images of steel mills, world leaders such as Winston Churchill and Franklin D. Roosevelt, wartime scenes and everyday people. Beyond that, she was a witness to history. At Syracuse University's SU Art Galleries, Margaret Bourke-White: Moments in History 1930-1945 not only presents a large portfolio of her work but also traces stages of her career.
Global Issues. Climate Matters. Social Change.
A group exhibition featuring more than 20 artists typically has differences and some commonality. That's certainly the case with Global Issues. Climate Matters. Social Change, the first-ever juried show in ArtRage Gallery's seven-year history. It includes work by painters, photographers and a videographer, by artists who create prints or etchings. What they share is a propensity for heading down diverse paths, for interpreting familiar themes in a distinctive idiom.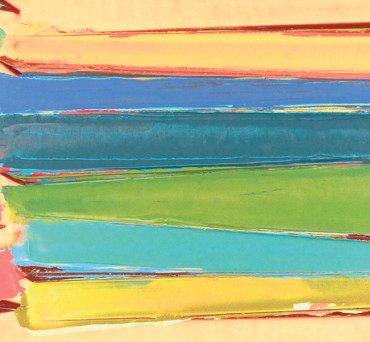 Visual Art takes center stage
The autumn local art season is definitely a varied affair. There are restrospectives showcasing work by a painter, a sculptor and one of the influential photographers of the 20th century. Several shows will either depict scenes from nature or interpret humans' relationship with the natural world. And artworks will portray cloudscapes, Columbus Circle and 1930s Czechoslovakia, among many other subjects.