All articles by
Bill DeLapp
Turning Stone's recent "progressive dinner" proved to be successful for the establishment
Star-crossed lovers of food in Verona will find plenty for their palates at the Turning Stone Resort and Casino. During a recent "progressive dinner" in which visitors ambled through a half-dozen venues to sample delicacies, the forks were flying, the vino was flowing and belts were eventually unbuckled a notch or three before the journey ended.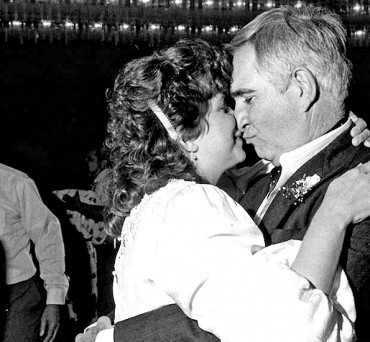 Art Zimmer examines his life in new memoir
When Art Zimmer was publisher of the Syracuse New Times, he would occasionally travel down memory lane at the office and resurrect some amusing tales from his past.
Local area theaters are getting in the Halloween spirit
Thanks to Halloween falling on a Saturday, when kids and their parents will likely get their freak on during trick-or-treating and costume parties, local theaters and film clubs are jumping the gun with this week's horrifying attractions. Here's a rundown.
Theater impresario Richard Jay-Alexander recalls his Solvay roots and more
Chances are good that theater fans who know about epic productions such as Les Miserables and Miss Saigon also know about Richard Jay-Alexander, who ran producer Cameron Mackintosh's North American operation for 10 years. Jay-Alexander was at Le Moyne College during a whirlwind four-day September stint that included seminars and master classes with budding theater students on topics such as the business of theater.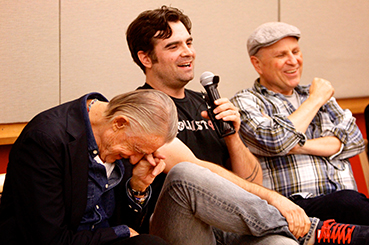 The moviemaker details his roots as a passionate film student at SU
Making his second visit to the 12th annual Syracuse International Film Festival, genre moviemaker Joe Lynch will screen Everly, starring Salma Hayek in a blood-soaked, claustrophobic shoot-em-up involving yakuza assassins. Lynch, 39, who filmed Everly during a 30-day shoot in Serbia, agreed with Hayek's wish that "as long as the emotions are real," the action thriller would be a positive experience.
Director Bob Goldthwait pays tribute to Barry Crimmins in Call Me Lucky
The 2015 SALT nominations are in
The nominations are in and the winners will be announced during the annual Syracuse New Times Syracuse Area Live Theater (SALT) Awards. The ceremony, co-hosted by Rita Worlock and Abel Searor, will be presented on Sunday, Oct. 25, 7 p.m., at Syracuse Stage, 820 E. Genesee St. The theater will hold a pre-show reception from 6 to 7 p.m. at the Sutton Pavilion, as well as a gala after-party at 9:30 p.m. Tickets are $20 in advance, $25 at the door.
Kiss Me Kate opens the SU drama season
The Syracuse University Drama Department puts its best foot forward with the season opener of Kiss Me Kate. Make that more than three dozen feet, since this hoofers' hoedown is keyed to the evergreen sophistication of Cole Porter's compositions.
Get to know the SALT Awards' new commander in chief
A new auteur will guide this year's Syracuse New Times Syracuse Area Live Theater (SALT) awards ceremony.
'The Calamari Sisters' Big, Fat, Italian Wedding' supplies the laughs at Merry-Go-Round Playhouse
We probably have Shakespeare to thank for cross-dressing farces that have led to the likes of The Calamari Sisters' Big, Fat, Italian Wedding, which is knocking 'em dead at Auburn's Merry-Go-Round Playhouse through Sept. 30.