All articles by
Bill DeLapp
"Miracle on South Division Street" brings the laughs at Cortland's Repertory Theatre
Sandwiched into Cortland Repertory Theatre's summer season of big-time musicals and spoofs is the regional premiere of the gentle slice-of-life comedy of Miracle on South Division Street, which concerns a long-ago divine sighting that has defined the lives of a devout Roman Catholic family.
Capitolfest presents classic films the way they were meant to be seen
Rome's Capitol Theatre, 220 W. Dominick St., is still in expansion mode, with its recent addition of a boutique art-house venue with digital projection capabilities down the block, and more plans for a second art house, a café and a black-box theater space. But this weekend the theater returns to yesteryear for Capitolfest, the annual summertime salute to screen rarities from the silent and early sound eras.
Merry-Go-Round's 'Saturday Night Fever' boasts high energy and tempo
Auburn's Merry-Go-Round Playhouse scores a coup with its world premiere of Saturday Night Fever, in a new North American production from author Sean Cercone and lyricist David Abbinanti that runs through Aug. 12.
Entertainment analyst Bill DeLapp previews this weekend's radio reunion for WOLF and WNDR
It doesn't take much when it comes to interviewing radio disc jockeys: Just plop a tape recorder in front of them and let the good times roll.
Bristol Valley Theater. 151 S. Main St., Naples. (716) 374‑6318, bvtnaples.org. This 200-seat theater in a former church has been presenting both durable evergreens and offbeat efforts since 1986. This season includes the updated version of Godspell (June 11-21), the leprechaun comedy Who Is Theo? (June 25-July 5), the AIDS-themed rock musical Rent (July 9-19),Peter Shaffer's Black Comedy (July 23-Aug. 2), the Steven Dietz comedy Becky's New Car (Aug. 6-16) and the musical Family Matters (Aug. 20-30). Thursdays through Saturdays, 8 p.m.; Sundays, 2 p.m., with additional 2 p.m. matinees throughout the summer. Adults, $33; seniors, $31; students, $17; ages 18 and under, $12.
Some of the main attractions at this weekend's Spring Fest 2015
Two features about the late Syracuse Mayor Lee Alexander, one a clips-filled documentary, the other a hallucinogenic reimagined biopic, will be some of the main attractions at this weekend's Spring Fest 2015.
Bennett's minimalist approach to music has always yielded maximum results
If Tony Bennett was entertaining any hints of retirement, it sure didn't seem like such an announcement was in the cards any time soon, as the 88-year-old swingin' singer ably demonstrated during his April 19 gig at the Turning Stone Resort and Casino's Event Center.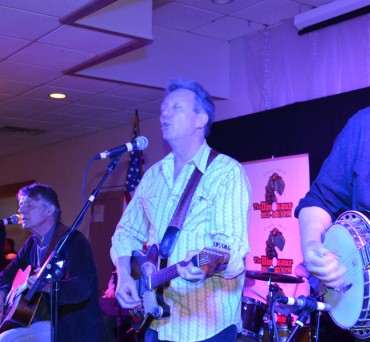 History of Syracuse Rock'n'Roll Music: Then and Now
It was another night of reunions, music and dancing on Sunday, April 12, at Pensabene's Casa Grande, 135 State Fair Blvd., as the recent edition of the History of Syracuse Rock'n'Roll Music Then and Now series presented a pair of longtime favorites. Harmonica impresario Skip Murphy and his Merry Pranksters first took the stage to entertain the sizable crowd, followed by the rockin' bluegrass sounds of Cross Creek, one of Mike Greenstein's all-time favorite local acts.
Entertainment analyst Bill DeLapp bids farewell to Cinefest, which fades to black after a 35-year run
For 35 years the Syracuse Cinephile Society's annual Cinefest confab has put the spotlight on examples of forgotten celluloid from Tinseltown's silent and early sound eras. But all good things must come to an end, as Cinefest takes its final bow on Thursday, March 19, through Sunday, March 22, at Liverpool's Holiday Inn, 441 Electronics Parkway.
Bill DeLapp interviews the voice of SpongeBob, Tom Kenny
Cartoon voice Tom Kenny discusses the new SpongeBob movie, memories of East Syracuse and more with entertainment analyst Bill DeLapp