All articles by
Bill DeLapp
Bristol Valley Theater. 151 S. Main St., Naples. (716) 374‑6318, bvtnaples.org. This 200-seat theater in a former church has been presenting both durable evergreens and offbeat efforts since 1986. This season includes the updated version of Godspell (June 11-21), the leprechaun comedy Who Is Theo? (June 25-July 5), the AIDS-themed rock musical Rent (July 9-19),Peter Shaffer's Black Comedy (July 23-Aug. 2), the Steven Dietz comedy Becky's New Car (Aug. 6-16) and the musical Family Matters (Aug. 20-30). Thursdays through Saturdays, 8 p.m.; Sundays, 2 p.m., with additional 2 p.m. matinees throughout the summer. Adults, $33; seniors, $31; students, $17; ages 18 and under, $12.
Some of the main attractions at this weekend's Spring Fest 2015
Two features about the late Syracuse Mayor Lee Alexander, one a clips-filled documentary, the other a hallucinogenic reimagined biopic, will be some of the main attractions at this weekend's Spring Fest 2015.
Bennett's minimalist approach to music has always yielded maximum results
If Tony Bennett was entertaining any hints of retirement, it sure didn't seem like such an announcement was in the cards any time soon, as the 88-year-old swingin' singer ably demonstrated during his April 19 gig at the Turning Stone Resort and Casino's Event Center.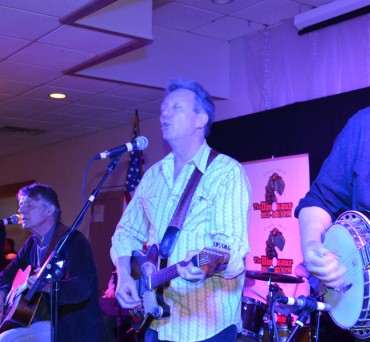 History of Syracuse Rock'n'Roll Music: Then and Now
It was another night of reunions, music and dancing on Sunday, April 12, at Pensabene's Casa Grande, 135 State Fair Blvd., as the recent edition of the History of Syracuse Rock'n'Roll Music Then and Now series presented a pair of longtime favorites. Harmonica impresario Skip Murphy and his Merry Pranksters first took the stage to entertain the sizable crowd, followed by the rockin' bluegrass sounds of Cross Creek, one of Mike Greenstein's all-time favorite local acts.
Entertainment analyst Bill DeLapp bids farewell to Cinefest, which fades to black after a 35-year run
For 35 years the Syracuse Cinephile Society's annual Cinefest confab has put the spotlight on examples of forgotten celluloid from Tinseltown's silent and early sound eras. But all good things must come to an end, as Cinefest takes its final bow on Thursday, March 19, through Sunday, March 22, at Liverpool's Holiday Inn, 441 Electronics Parkway.
Bill DeLapp interviews the voice of SpongeBob, Tom Kenny
Cartoon voice Tom Kenny discusses the new SpongeBob movie, memories of East Syracuse and more with entertainment analyst Bill DeLapp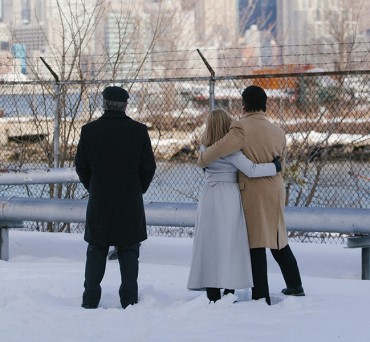 A Manhattan Crime Story by writer-director J.C. Chandor
Set during New York City's winter of 1981, writer-director J.C. Chandor's urban drama A Most Violent Year earns its title from some sobering statistics: The not-so-Fun City served as a troubling backdrop for rapes, robberies and more than 2,100 murders before the year ended.
'Isn't It Delicious' screens on Friday, Dec. 12 at Eastwood's Palace Theatre
A plume of cigarette smoke wafts provocatively through the air during the opening seconds of Isn't It Delicious, perhaps signaling that a film noir work is about to commence. Yet that puff comes from just one of the many cigarettes chain-smoked by Joan Weldon (Kathleen Chalfant), who likes her coffin nails with the filter tips defiantly ripped off.
Movie maniac Bill DeLapp runs down the yuletide's list of upcoming releases
Everything usually gets bunched up as the movie year comes to a close, and 2014 is no different. Family-friendly flicks, which have been in short supply for much of the year, are coming out in full force to greet kids getting out of school. And there is plenty of Oscar bait in the pipeline, as studios wait until the final weeks to push out features that could have award-winning potential.
Screening on Friday, Nov. 14, at Eastwood's Palace Theatre
Baldwinsville resident Evan Schoeberlein suffered from the bone tumor disease Ewing's sarcoma, passing away at age 25 in July 2008. Local audiences will get to honor his memory thanks to a movie directed by his younger brother Marc Schoeberlein, 25, during the world premiere of the docudrama My Brother and Me on Friday, Nov. 14, at Eastwood's Palace Theatre.