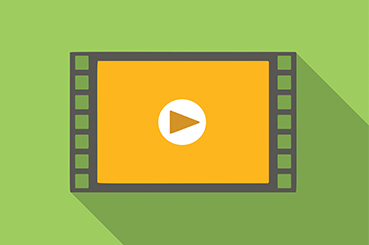 Amazon Studios prepares another batch of shows for the start of 2016
Every six months, Amazon Studios, the production arm of the mammoth retail site Amazon, posts several pilot episodes of shows in early development. These pilots are open for viewing and allow the Amazon audience to vote on which are greenlit for a full season. Amazon's sixth pilot season was opened for viewing and voting on Nov. 5.
Netflix original series "Master of None" takes on Indian American stereotypes in a comedic fashion
If you're not watching Master of None, you need to bail on your weekend plans and get your Netflix on.
CBS' "Supergirl" shows promise in the early stages of the series
It doesn't mean "less than." It doesn't mean "weak." In fact, it means more than anything else on TV right now.
A fresh music score accompanies the new season of HBO's 'The Leftovers'
(SPOILER ALERT for HBO's The Leftovers seasons one and two.)
Blindspot is a pleasant surprise for TV writer Sarah Hope
Too many shows begin with a woman's body in a bag. The pretty girl; the good girl; whom everyone loves; raped, murdered and chopped to bits; shoved in a bag.
Sunday's Primetime Emmy Awards further broke down the color barrier in television
History was made Sunday night at the Primetime Emmy Awards, when Viola Davis became the first black woman to win an Emmy for a lead role in a television drama. "It's 2015!" you say. "How could it have taken this long?" you ask. Your guess is as good as mine.
What Stephen Colbert has done right so far, and what he could've done without
Nation, it's official. Stephen Colbert has transitioned from his narcissistic conservative pundit character to classy late night host. The transition has by no means been smooth and is not yet complete, but he's well on his way.
Check out what's available to watch away from the cable box this fall season
As we enter the most jam-packed TV premiere month of the year, there are decisions to be made.
Netflix's newest series, 'Narcos,' looks to bank off the success of other recent drug-related TV series
Modern TV audiences are addicted to drugs. We love to see how they screw everything up, drive people to desperation and death, and — perhaps most of all — how they bring nobodies to the seat of power.
CBS's new comedy "Life In Pieces" looks to run off the success of family comedies before it
I must admit, I haven't watched much new TV this summer. I've been catching up. I'm up-to-date on The Good Wife and The Americans, and I finished Parks & Recreation. I'm slowly working my way through The Sopranos. I tested the waters of Comedy Central's Another Period and Netflix's Sense8 (both awful). I said goodbye to The Daily Show with Jon Stewart and replaced it (for now) with Last Week Tonight with John Oliver. I boycotted CBS's abhorable "reality experiment" The Briefcase. I'll be queueing up the critically-acclaimed UnReal (Lifetime) before its second season.