High energy and intensity mark the latest release from Phantom Chemistry
Phantom Chemistry seems an apt name for this Syracuse band.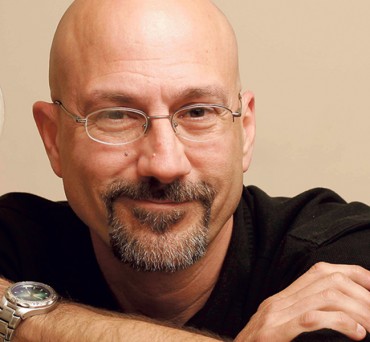 Music writer Jessica Novak checks in with Dave Frisina as his Soundcheck program celebrates 35 years
When Dave Frisina landed his first professional radio gig in 1978 after graduating from SUNY Cortland in 1977, he had two main goals:
Waging Heavy Peace is exactly what you'd expect a Neil Young autobiography to be like.
Written at age 66, Waging Heavy Peace (Blue Rider Press, 502 pages) is exactly what you'd expect a Neil Young autobiography to be like. Wildly candid and disorienting in its jumps, much like a ping-pong ball across a table of time, the book doesn't follow rhyme, reason or even a rhythm. Young talks about what he wants to talk about, and when he wants to talk about it, as chapters jarringly move from a story about a dying friend to a passage about his wife's dog.
A list with a local twist
Looking for something special for a music lover? Here's a little list (with local twists!) for the musical mate in your life.
Syracuse Band Gains National Attention
Perfect Pussy has a national recording contract and is about to embark on a tour of New Zealand and Australia. Writer Patrick Hosken caught up with the band to talk about its rapid rise.
Applications are now being accepted for the 2015 New York State Fair
Applications are now being accepted to perform at the 2015 New York State Fair, according to Troy Waffner, Acting Director of the Fair.
Charley Orlando: CD Release Party at Sparkytown on December 13
Charley Orlando is a gifted talent. Molded by the Central New York music scene, this nationally recognized artist has 15 albums to his name and a career in the music industry spanning over 25 years. In his time of development and discovery he has transformed from musical journeyman to a wisdom imparting sage. He shares his next offering of music and enlightenment on December 9, with the release of StarSeed, the final chapter of the Organica trilogy.
A performer's view of Salt City Waltz
When I was 21 years old, I went to my first Bruce Springsteen concert at Giants Stadium (I'm a late-bloomer for a Jersey girl, I know). I still describe the experience like going to church – except it was a church of more than 50,000 people praying to the god of music, singing every word of every song and screaming "BRUUUUUUCE" at every available moment. It was wild and consuming to be a part of so many people with all of their energy focused on the one common thread between all of us – the music.
Syracuse New Times Archives
Thirty-four years ago (Dec. 8, 1980) musician and peace activist John Lennon was assassinated by Mark David Chapman at the entrance of The Dakota in New York City. Returning from a recording studio at roughly 11 p.m., Lennon was shot in the back four times by Chapman and rushed to Roosevelt Hospital where he was pronounced dead.
The 2015 Syracuse Area Music Awards (SAMMYS)
The 2015 Syracuse Area Music Awards (SAMMYS), presented by World of Beer, will include the March 5 Hall of Fame induction ceremony, which takes place at Upstairs at the Dinosaur Bar-B-Que, 246 W. Willow St., and the March 6 awards ceremony at the Palace Theatre, 2384 James St.