Fresh Music Friday: Perfume Genius
Fresh Music Friday is a new feature at SyracuseNewTimes.com introducing you to new music from around the globe. Presenting various musical styles, Fresh Music Friday's goal is to find and share new music with our readers in an ever changing sonic landscape. Have a suggestion for something we should listen to? EMAIL US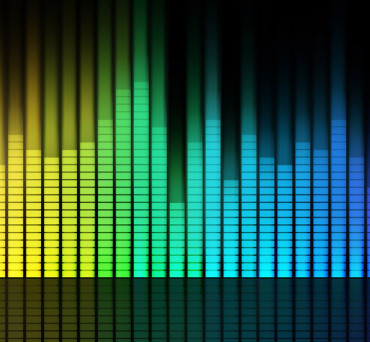 Jessica Novak reviews Pat Shaughnessy and Nick + Noah's latest releases.
Pat Shaughnessy. The Mighty Cromwell (independent).
For one Salt City promoter, the concerns and implications of the Springfield case were much more grave.
With news headlines such as "Rick Springfield's butt is not guilty" (The Journal News) and "Exclusive: Rick Springfield talks infamous 'butt injury' lawsuit" (Yahoo Music), it hasn't been the proudest moment in Syracuse music.
Stage critic James MacKillop previews the upcoming A Little Night Music, as Syracuse Opera sends in the clowns
Some Stephen Sondheim shows, like A Funny Thing Happened on the Way to the Forum and Sweeney Todd: The Demon Barber of Fleet Street, thrive while remaining faithful to their original conceptions. A Little Night Music, however, to be produced by Syracuse Opera over the first two February weekends, lends itself generously to reinterpretation.
Los Angeles based electronic trio: LANY
Fresh Music Friday is a new feature at SyracuseNewTimes.com introducing you to new music from around the globe. Presenting various musical styles, Fresh Music Friday's goal is to find and share new music with our readers in an ever changing sonic landscape.
Lotus plays Jan. 24 and 25 at the F Shed
Electronic band Lotus is coming to the F Shed this weekend - playing Saturday, January 24 and Sunday, January 25, followed by after party performances at the Westcott Theater.
Catch a live stream of Castle Creek's performance at NAMM
Direct from the heart of Central New York, blues rock duo Castle Creek is taking the stage in Anaheim, California at the 2015 National Association of Music Merchants (NAMM) show on Thursday January 22 from 11 - 11:40 a.m.  (2 - 2:40 p.m. if you're tuning in from Syracuse)
On Saturday, Jan. 24, Papership will rock the new Funk 'n Waffles Downtown
Mark Romano was a late bloomer when it came to mastering guitar. "I always wanted to play," the Papership musician recalls. "I tried drums. I was a failed drummer. I couldn't get it right."
Professional Victims releases their third album on Saturday, Jan. 24
Professional Victims, featuring the husband-wife team of Ashley Cox and Shawn Sullivan, will celebrate the release of their third album on Saturday, Jan. 24, at Funk 'n Waffles Downtown, 307 S. Clinton St. Most of Fathom the Cosmos was recorded at the couple's home studio during 2014, and mixed and mastered at Moletrax.
The Jury rules in favor of the defendant
The jury deliberated for one hour on Friday Jan. 16 in the Rick Springfield trial for a lawsuit filed against him by Vicki Calcagno of Liverpool.