News from Ferguson makes Missourian feel 'naive'
While writing for screencrush.com about the new movie Selma Tuesday, reviewer Mike Ryan quickly connected the dots between the biography about Martin Luther King Jr.'s civil rights march in 1964 and this week's news in Ferguson, Mo., that charges were not brought against the policeman who shot and killed teenager Michael Brown.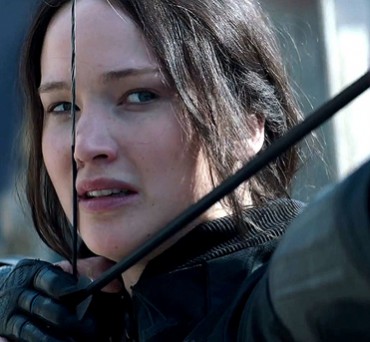 (Review) Jennifer Lawrence and Games gang don't stand strong in chapter 3
Will Katniss Everdeen ever be handed too much than she can handle?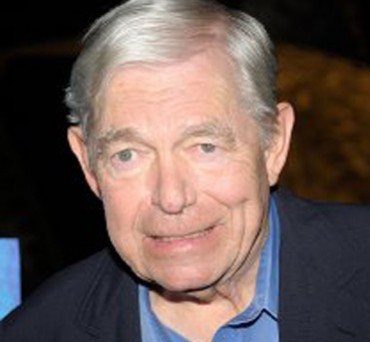 Every time, Charles Champlin says, he respected the art
The particular item isn't about film, per se. And it's not going to take on the humorous tone - snarky, even - that I usually venture into on this side of my twice-weekly film blogging venture.
At the center of this love story is the talented and beautiful Gugu Mbatha-Raw
Think of any cliche that you'd expect to find in a modern day not-supposed-to-be love story, and you'll find those mountains separating Noni and Kaz in Beyond the Lights.
Mortdecai and Depp's deadpan delivery
Johnny Depp has made me laugh in what was supposed to be a really big movie in the not too distant past. But when I was chortling at his Tonto bits during The Lone Ranger last year, I half thought maybe I wasn't supposed to be.
Screening on Friday, Nov. 14, at Eastwood's Palace Theatre
Baldwinsville resident Evan Schoeberlein suffered from the bone tumor disease Ewing's sarcoma, passing away at age 25 in July 2008. Local audiences will get to honor his memory thanks to a movie directed by his younger brother Marc Schoeberlein, 25, during the world premiere of the docudrama My Brother and Me on Friday, Nov. 14, at Eastwood's Palace Theatre.
As Riggan Thomson, the return of former Batman plays well
The parallels between the onscreen world of Birdman or (The Unexpected Virtue of Ignorance) and that of the people who are making it happen there in front of you, well, I dare you to go watch this compelling little art movie and not connect the dots yourself.
Back in his too-short day, Hank was THE big, bad boy
This already being such a big week for country music -- the Country Music Association Awards were last night, which you know if you tuned in at 10 to watch the ABC drama Nashville and thought you had your favorite 60 minutes of Reyna and Luke and Deacon's uneasy triangle for awhile before realizing, no, this is the real deal -- there's news to report about a biopic that should go over pretty well in those circles.
A comedy from director Lynn Shelton
Wearing its sweetly oddball charm like a badge of honor, Laggies concerns a 28-year-old Seattle miss named Megan (Keira Knightley) who hasn't quite got the hang of adulthood. Megan's not quite a slacker (OK, so she's still a sign twirler for her tax adviser dad, played by Jeff Garlin), but she definitely has some emotional lag time compared to the rest of her gang.
Vilmos Zsigmond will speak on Tuesday, Nov. 11, 7:30 p.m.
It's not every day when an Academy Award-winning cinematographer visits Central New York. So it will be a special occasion indeed for a visit from Hungary's Vilmos Zsigmond, who will appear as part of the Syracuse International Film Festival's ongoing "FilmTalks" series on Tuesday, Nov. 11, at Le Moyne College.