Among the pitches for products of all sorts come trailers for the good, the bad and the ugly?
Super Bowl Sunday is as famous for its TV commercials as a football game these days, right?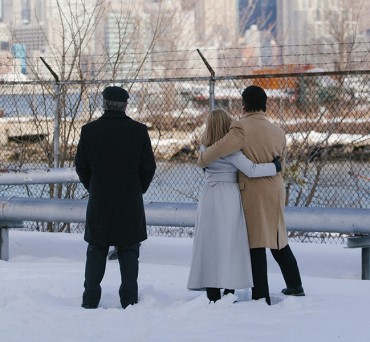 A Manhattan Crime Story by writer-director J.C. Chandor
Set during New York City's winter of 1981, writer-director J.C. Chandor's urban drama A Most Violent Year earns its title from some sobering statistics: The not-so-Fun City served as a troubling backdrop for rapes, robberies and more than 2,100 murders before the year ended.
Even with a mustache that makes Gwyneth Paltrow gag and a tooth gap that looks like rogue spinach?
Now I know what it's like to be an upper crust English guy born into money and privilege but scurrying around trying to keep his wife happy and the manor under their feet.
Yes, it's damn glorious that we're free to argue about it all
American Sniper has become the movie folks love to love or love to hate.
Eastwood, Cooper, Miller take on a legend of killing
American Sniper was always going to haul the weight of a nation on its shoulders theater to theater even before Thursday morning's announcement officially anointed the movie about the life of Navy SEAL Chris Kyle as a big daddy with six nominations, including for best picture.
James Cameron announces the big '2′ won't come until late 2017
It is a movie that got many, many folks all geeked up about what can be done depicting a futuristic world with cutting-edge cinematic technology.
If you're expecting quick ha-ha's, think again
If it were merely the sizzle, pace and gags of the trailer for Inherent Vice that drew you to the Saturday matinee at the Regal chain in Destiny USA amid a big post-New Year crowd -- with only scattered top-section singles seats left, later comers were spilling into the lower level -- you may have left cussing.
Director James Gunn Hanna-Barbera'd his gang on Facebook
The Guardians of the Galaxy social media publicity machine is still cranking strong, even though the calendar now reads 2015 and it's been almost forever in movie time since the Marvel Universe released that one. (That would be July 21, 2014, for those of you keeping score at home.)
Everybody's free to laugh…if they want
I chuckled for freedom Friday afternoon in the multiplex in Auburn, N.Y. Grimaced a little, too. Groaned a time or two.
Cameron Diaz and Jason Segal should still be embarrassed – because I am
Happy New Year! As the floats covered with flowers bring their sweet smell to the Rose Parade out there in Pasadena, I bring to you my 10 biggest stinkers of the 52 first-run movies Hollywood put in front of my eyes for my weekly Monday film reviews here in 2014.