When Denzel goes gonzo, the meek need not even peek
The folks who work with quiet older new guy Robert McCall at the Home Mart store are having fun trying to figure out what he used to be in life before this job of unpacking boxes and stocking shelves and whatever is asked of him.
Get the tissues out, fans of the Fast and Furious franchise.
Syracuse Filmmakers to screen their documentary, "American Bear," this week
Four years ago, Syracuse residents Sarah Sellman and Greg Grano embarked on 60-day road trip across the U.S. to film their documentary, American Bear: An Adventure in the Kindness of Strangers. This week, they are returning to the Salt city for a weeklong series of events, which will include screenings and discussions. Syracuse is one of the couple's longest stops as part of a six-month national tour.
This Is Where I Leave You puts the best and worst together in one week of reflection
Oh, that Judd Altman is a nice guy. Look at him handing out coffee to appreciative co-workers on the way to his desk. See the way he smiles as his boss manipulates his radio talk show on the air, pitching fits and raising the volume, the way good talk show hosts do while producers like Judd watch through the window and then stay the extra few hours to worry about the demographics and strategies and other important stuff while the talent lets him know he's too busy to discuss that right now and rushes off to ...
Blue-faced woman gets posted by James Gunn
Here's another benchmark to measure the popularity of a really popular film.
(Review) At Cousin Marvin's bar, life sure ain't Brooklyn hoidy-toidy
Brooklyn gets pretty good pub for resurgent chic in the media these days, and this native of the borough that the elders in my family called "the end of the pickle" before my father moved us out east to greener Long Island always takes note of that aura.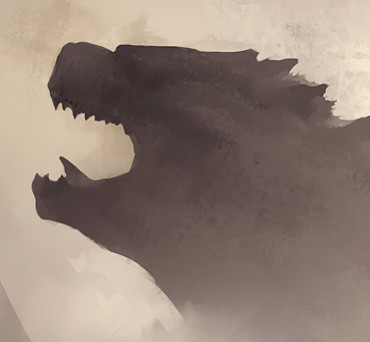 And if you think that's just wrong, there's a video series that agrees with you
My one-theater-film a week blog routine did not take me to Godzilla this summer.
Bill Murray, Christopher Walken and a 10-year-old kid will rule Disney's live-action classic in 2015
Jon Favreau is cooking up something pretty cool post-Chef.
(Review) He's Peter, not James, and he's back with his former gig, the CIA
It's no shock to the system to see Pierce Brosnan doing all that spy game stuff as main action figure Peter Devereaux in The November Man.
And Oprah returns to the big screen
Say the name. Steve Carell.