(Review) He's Peter, not James, and he's back with his former gig, the CIA
It's no shock to the system to see Pierce Brosnan doing all that spy game stuff as main action figure Peter Devereaux in The November Man.
And Oprah returns to the big screen
Say the name. Steve Carell.
Two more Midway benefits go on this weekend.
During the first week of July, Mark Sherman, owner of Letters, Signs and Specialties in Fulton, was supposed to bring back the newly restored neon-lit portion of the Midway Drive-In marquee to the theater. The July 8 tornado that wiped out the Minetto venue's 40-by-80-foot wood screen delayed those plans, however, until ozoner owner John Nagelschmidt started piecing together a comeback strategy. Thanks to fundraisers from T-shirt sales and other contributions, construction of the drive-in's new steel screen is on the horizon.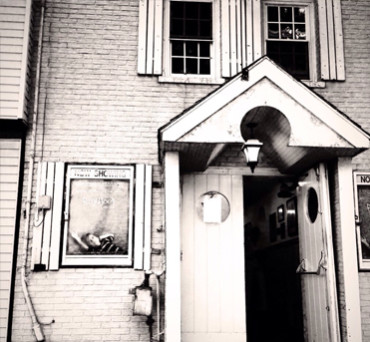 It's technically a busy street, but East Seneca is quiet aside the murmuring tires rolling by and rumbling voices carried down from the Ironwood and other surrounding businesses. The birds chirping and pecking create more of a stir than anything else. The rustling of the trees: the effort by the wind coincides and buffers the settling down for the evening.
And they'll do it in the interestingly named Yoga Hosers
First off, they picked a title that makes you look twice.
And in the end, Let's Be Cops is really enjoyable
There is so much silly stuff bouncing around the screen during Let's Be Cops, most of it surrounding the smirking guy named Ryan.
Oldies prove to be goodies, all the way to No. 1
Everybody knows that music can help drive what you think of a movie.
Nagelschmidt was at the Syracuse Regional Market
The hellacious July 8 tornado destroyed a Minetto landmark: the Midway Drive-In's screen, which stood tall for 66 years. It looked like curtains for the summertime favorite until the Girl Scouts from Troop 10101 convinced Midway owner John Nagelschmidt that a series of fundraisers might be a good idea to raise a new screen. The young ladies quickly sold out more than 1,300 T-shirts and 1,000 bracelets during Oswego's Harborfest weekend, and they are still making the rounds at area spots to solicit donations.
And it might not be between who you expect
There's a lot more than the love of good food going on in The Hundred-Foot Journey.
Terminator Genisys hits the road in 2015
Isn't it enough that every other car model on the road has a name that, well, isn't reeeeally a word at all.