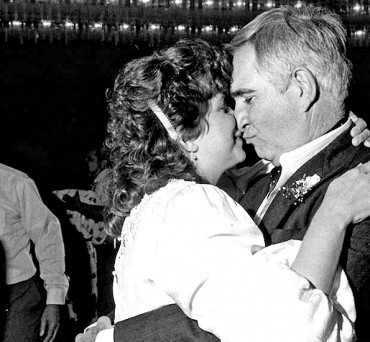 Art Zimmer examines his life in new memoir
When Art Zimmer was publisher of the Syracuse New Times, he would occasionally travel down memory lane at the office and resurrect some amusing tales from his past.
New Marvel comic series the Secret Wars is set to release in December
Jeff Watkins' high school teachers used to punish him for bringing comics into the classroom. But now that he owns his own comic book store, Watkins roams high school hallways at will to give lectures on his favorite spandex-clad heroes.
Former Syracuse New Times publisher Art Zimmer reveals all in new memoir
Art Zimmer was the publisher of the Syracuse New Times from 1984 to 2010, when he retired and sold the Central New York alternative newsweekly to current publisher Bill Brod. Zimmer's new endeavor, more than two years in the making, is a memoir that chronicles chapters of his life with poignant anecdotes that do not hold back.
As literary fans await the release of Harper Lee's newest novel, bookstores prepare for the release with readings and pre-orders
After 55 years author Harper Lee returns to the nation's bookshelves with the publishing of a second novel. Go Set a Watchman, set for release Tuesday, July 14, is a novel Lee wrote prior to the literary work that made her a household name: the Pulitzer Prize-winning 1960 classic To Kill a Mockingbird.
(Starting Point) Terrific news: Harper Lee's second novel will be published July 14
Today, I heard terrific news. It's was thoroughly unexpected, too, which makes it even more welcome.
Waging Heavy Peace is exactly what you'd expect a Neil Young autobiography to be like.
Written at age 66, Waging Heavy Peace (Blue Rider Press, 502 pages) is exactly what you'd expect a Neil Young autobiography to be like. Wildly candid and disorienting in its jumps, much like a ping-pong ball across a table of time, the book doesn't follow rhyme, reason or even a rhythm. Young talks about what he wants to talk about, and when he wants to talk about it, as chapters jarringly move from a story about a dying friend to a passage about his wife's dog.
In Spiral, the first novel by Paul McEuen the scientific details are plenty.
This Syracusenewtimes x DressHead T-Shirt - French Themed / Famous Paris Addresses is classy, sexy, and comfortable all in one. The sweet peach color works well with almost any skin tone and the loose fit works with any figure. The bottom has a nicely finished hem so it can be worn un-tucked or tucked in depending on your mood. The open lace covering the shoulders gives this simple t-shirt a sexy look and makes the shoulders more attractive. The Syracusenewtimes x DressHead t-shirt is pleated at the scoop of the neck so that is draws attention to the bust. The v-scooped neck also gives you the opportunity to accessorize with big jewelry. This t-shirt could be worn to work, in a casual environment, or dressed up and worn on a date. The sheer fabric is smooth against the skin and is great for summer and spring time wear. This Syracusenewtimes x DressHead T-Shirt - French Themed / Famous Paris Addresses can also be ordered in white which is a must have in every closest. It is available in small, medium, or large. On average a large is 64cm in length and fits a 100cm bust.
Gene Maeroff, author of a book on Say Yes to Education, is concerned about the program's future in Syracuse
The people of Syracuse "placed an ambitious bet" in the early 21st century, says former New York Times education correspondent Gene Maeroff, author of a new book on Say Yes to Education in Syracuse.
Jezebel.com's feminism hits a chord with youth
Editor's note: Voices is a weekly column that provides a platform for Central New Yorkers to comment about the issues of the day. If you'd like to submit a column, email Larry Dietrich at ldietrich@syracusenewtimes.com.
The keynote makes for an ideal end to the book.
Springsteen on Springsteen: Interviews, Speeches and Encounters (Chicago Review Press; 432 pages, softcover; $27.95) isn't a typical biography or autobiography. Although it tells the story of the singer-songwriter primarily through words from his own mouth, it's not a straight-ahead, linear account of his life's work. Rather, it's a collection of interviews, speeches and encounters over the course of The Boss' career, which makes for a textured read featuring attitudes garnered from different periods and historical contexts that affect the meanings of each excerpt.