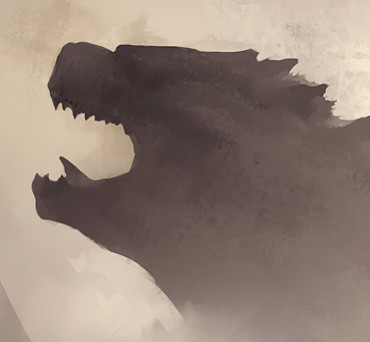 And if you think that's just wrong, there's a video series that agrees with you
My one-theater-film a week blog routine did not take me to Godzilla this summer.
Tommy Emmanuel chats about his songwriting and performing styles
A song is a composition comprised of parts - bass, beat and melody - wound together to create a piece that has a beginning, middle and end. Beyond that, songs are also pieces of art that causes or captures an emotion in the listener.
The 2014-2015 season begins on Sept. 20
Syracuse Friends of Chamber Music, which sold out its series two of the past three seasons, this season hopes to enlarge its audience by moving back to H.W. Smith Middle School's renovated auditorium.
Granny 4 Barrel creates its own genre of music
The undeniably original Granny 4 Barrel created its own genre. Terry LeRoi, who wears a dress and gray wig when he performs, labels the act "shock country" with its blending of Charlie Daniels, AC/DC and vaudeville.
Slaid Cleaves performs at May Memorial on Friday, Sept. 12
He's a Maine-made man, but Slaid Cleaves' music carries a country twang resulting from two decades in Texas. While the singer, songwriter and guitarist comes equipped with a warm, inviting voice and capable fingers for his ax, Cleaves' clever way with words put him above and beyond.
(REVIEW) The Will Rogers Follies: A Life in Review
As a folksy but astute humorist, Will Rogers lies between Mark Twain and Garrison Keillor, but was far bigger in his heyday than either. Yes, Rogers in his lifetime was bigger than Twain. When he died in a plane crash in 1935, an event ominously foreshadowed often in The Will Rogers Follies, an otherwise sunny tribute show at Auburn's Merry-Go-Round Playhouse, the entire country came to a mournful halt.
(REVIEW) Ring of Fire: The Music of Johnny Cash at CRT
Two parallel, life-size steel rails atop wooden ties sprawl across scenic designer Jason Bolen's atmospheric set and are thrust out into the Cortland Repertory Theatre audience for Ring of Fire: The Music of Johnny Cash. We often hear the far-off call of old-fashioned steam locomotives, since this is a show about traveling and loneliness. But it is also about speed: Ring of Fire gets right into the music and squeezes 32 songs in less than two hours with an intermission.
(REVIEW) Appleseed Productions' The Adventures of Tom Sawyer
It's a book every American knows, but most people misquote the title. It should be The Adventures of Tom Sawyer, and Appleseed Productions artistic director C.J. Young has seized upon the word "adventures" and run with it. The production breaks with years of tradition, includes intervals of music and dance, and delivers plenty of, well, adventure.
Inclusive Or brings an elixir of catharsis with the release of their album
Inclusive Or releases their first album, Cocktails in Purgatory, on local label bettyElm Records. The Syracuse based band's line-up is made up of Trevor Grant (guitar, piano, and vocals), Tim Clark (keyboard), Mike Russo (bass guitar and vocals), Dave DelFavero (guitar), and Danny Capucilli (drums). Together the members of Inclusive Or have created a musical soundscape on their album that illustrates the psychological and philosophical plight in the everyday post-modern life. Inclusive Or's album release gives an unnerving sense of ennui while simultaneously being so self-aware of angst that they can admit their misanthropic tendencies with a wry smile of acceptance and disbelief.
Bill Murray, Christopher Walken and a 10-year-old kid will rule Disney's live-action classic in 2015
Jon Favreau is cooking up something pretty cool post-Chef.